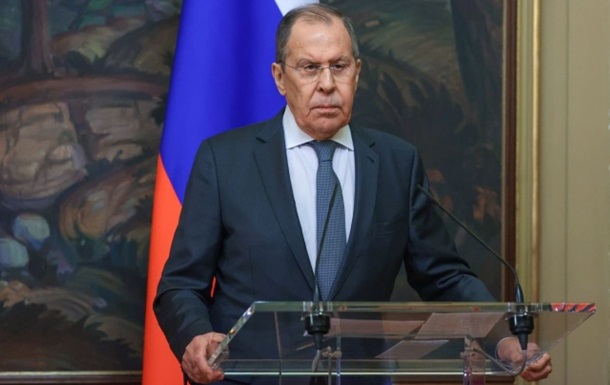 Photo: Russian Foreign Ministry
Russia is trying to increase its influence in Africa
A group of UN experts in 2021 concluded that 95% of the gold mined in the CAR was exported illegally.
Russia intends to increase its influence on the poor countries of Africa in order to oppose Western states from their territory. On Tuesday, February 7, writes the Financial Times.
Experts write that Russia managed to find allies in the Sahel region (a politically unstable semi-desert strip under the Sahara) from Mali to Sudan.
"One of the factors for the success of Russians in African countries is a bad attitude towards France and frequent coups," the newspaper notes.
It is noted that in this way Moscow is trying to create a "belt of coups" that will provide them with influence and oust the West. "At the same time, Russia is trying to reinforce its influence with" operations against the rebels, the sale of weapons, the promotion of autocracy and soft power.
In addition, the publication points to the role of PMC Wagner in strengthening Russia's influence in the Central African Republic.
"The Russian presence in the CAR includes about 1,500 Wagner paramilitaries, gold and diamond mining operations, a small distillery that produces packets of Wa Na Wa vodka with a rhinoceros logo and the slogan: "Made in Russia":" Made in the Central African Republic using Russian technologies," the article says.
CAR President Faustin Archange Touadéra owes his survival to the Wagner mercenaries who helped crush an attempt to overthrow him on the eve of the 2020 elections. They also provide one of the rings of his personal security.
"This is not just his bodyguard, he is their hostage," said a Western diplomat in the CAR capital, Bangui.
The US Treasury also claims that Wagner controls "numerous" gold and diamond mines in the CAR and even denies access to government officials who try to check his mining operations.
A group of UN experts in 2021 concluded that 95% of the gold mined in the CAR was exported illegally.
According to the US Treasury Department, Russian companies operating in Sudan are profiting from illegal gold exports, the volume of which has increased since Russia's invasion of Ukraine.
Moscow has also secured military access to Port Sudan, a strategic bottleneck on the Red Sea.
It should be noted that the Minister of Foreign Affairs of the occupiers Sergei Lavrov went on a tour of the African continent, but did not get to the two countries where he planned.
Earlier it was reported that Zimbabwe will become a new partner of the Russian Federation.

News from Perild.com in Telegram. Subscribe to our channel