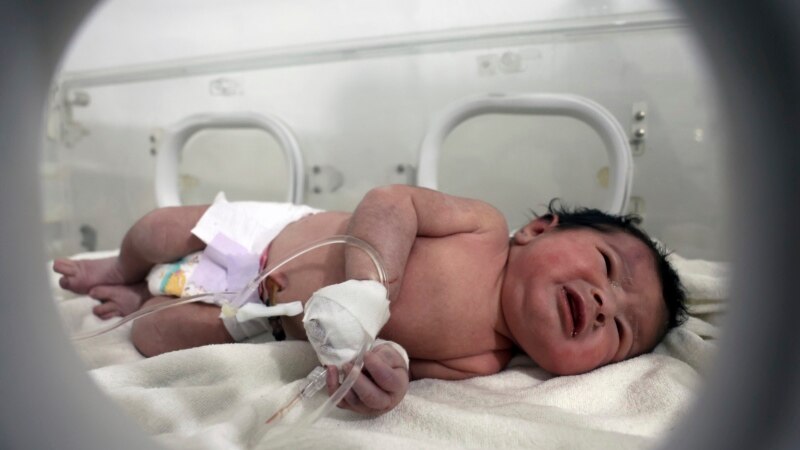 In the Syrian province of Aleppo, a newborn girl was rescued – her mother gave birth, apparently, being under the rubble as a result of a devastating earthquake. The child was still connected to the mother by the umbilical cord, reports the Associated Press, citing a doctor and a relative.
On February 7, a video of a newborn baby being rescued went viral on social media. It shows moments of a man carrying a child with a cut umbilical cord after being rescued from the rubble. The child was rescued on February 6, more than 10 hours after the earthquake. After the girl was removed from the rubble, her umbilical cord was cut and taken to a hospital in the city of Afrin.
Dr. Hani Maaruf said that the girl's body temperature at the time of admission to the hospital was 35 degrees, there were bruises on her body, including on her back, but her condition was stable.
According to him, the mother of the child, most likely, was conscious during childbirth, death occurred after the birth of the girl. Maarouf suggests that the girl was born hours before she was found, given the dramatic drop in temperature. If the baby had been born shortly before the earthquake, she would not have survived so many hours in the cold, he added.
The death toll in Turkey from the devastating earthquake on February 6 rose to 12,391, Anadolu reports citing the Turkish Emergency Management Agency. The number of victims, according to the latest data, is 62,914 people.
In Syria, whose north was also affected by the aftershocks, the death toll is at least 2,950 people, Reuters reported, citing authorities and emergency services from the rebel-controlled part of the country. Syrian state media reported that more than 298,000 people were left homeless.