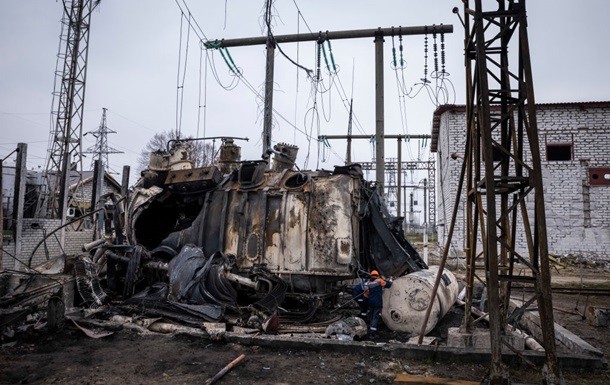 Photo: Getty Images
Consequences of a Russian drone attack on a high-voltage substation in Ukraine
Tehran has specially modified the warheads of the drones for a maximum impact zone.
Iran is modifying attack drones that it supplies to Russia so that they can cause maximum damage to infrastructure in Ukraine. This was reported on December 9 by CNN.
It is noted that Tehran handed over hundreds of drones to Moscow, many of which delivered devastating strikes on Ukrainian energy facilities.
The unexploded warhead of the Iranian Shahed-131 drone, discovered near Odessa in October 2022, was investigated by the British investigative organization Conflict Armament Research in conjunction with the Ukrainian military. The composition of the warhead helped explain why Russian attacks on Ukrainian energy infrastructure over the past few months have been so effective ", the article says.
Analysts believe that the warheads, just under 60 cm long, were hastily modified with ill-fitting layers of dozens of small metal fragments that scatter in a large radius on impact.
In addition to fragments, 18 more smaller "charges" are located around the warhead, which, when melted by an explosive wave, are capable of penetrating armor and creating an explosive effect at 360 degrees.
It is emphasized that the accumulation of these elements significantly increases the ability of the warhead to destroy targets such as power plants, distribution networks, power lines and large powerful transformers.
Drone researcher Damien Spleeters told CNN that warheads designed for combat purposes such as tanks or artillery cannons may be of a different design. However, the Shahed-131 warhead was specifically designed for a large area of ​​destruction.
"Looking at the warhead, it's clear that a lot of effort has gone into making sure it can do as much damage as possible to infrastructure in a wide radius," he said.
Earlier, the American Institute for the Study of War reported that Russia was able to purchase components for Iranian attack drones in the United States.

News from Perild.com in Telegram. Subscribe to our channel