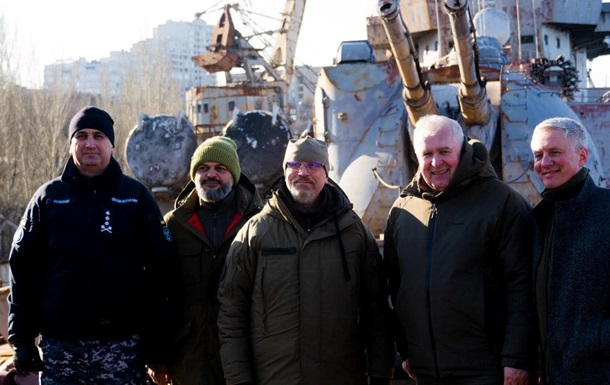 Photo: facebook.com/reznikovoleksii
Reznikov and Anusauskas
Alexey Reznikov, together with his Lithuanian colleague, visited the south of Ukraine, where they agreed on further steps to defeat Russia.
Lithuanian Defense Minister Arvydas Anushauskas paid an unannounced visit to Ukraine. This was announced on Wednesday evening, February 8, by the Minister of Defense of Ukraine Oleksiy Reznikov.
"Today I had the honor to host my brave Lithuanian friend and colleague Arvydas Anushauskas in southern Ukraine. He was the first of the defense ministers to visit us during a large-scale war back in March last year," he said.
According to Reznikov, he and Anusauskas "agreed on further steps to defeat the terrorist country."
Earlier it was reported that in Lithuania, the Ukrainian military was taught to use the L70 anti-aircraft gun.
Lithuania collected six million euros for air defense for Ukraine – MFA

News from Perild.com in Telegram. Subscribe to our channel