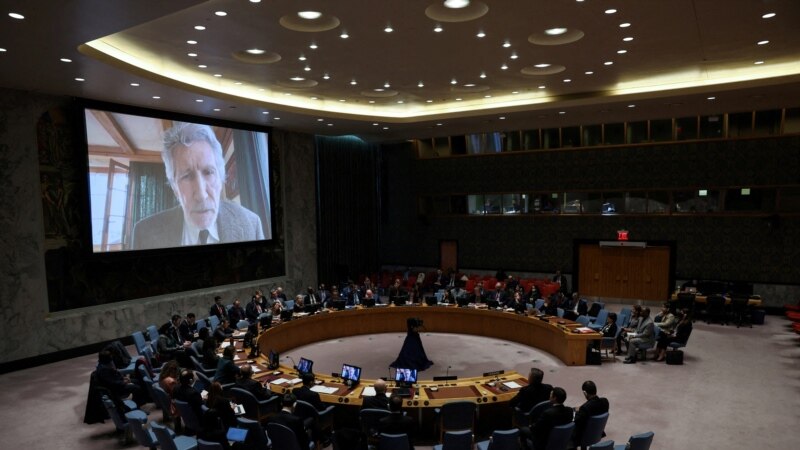 One of the founders of the Pink Floyd group, Roger Waters, speaking on Wednesday, February 8 via video link to the members of the UN Security Council, spoke in favor of a complete and unconditional ceasefire in Ukraine. The musician was invited to the meeting by representatives of the Russian Federation. "Voice of America" ​​spoke about the proposals of Waters and the reaction to them from diplomats in the Security Council.
Waters strongly condemned Russia's invasion of Ukraine, calling it "illegal". He called for an end to the war in Ukraine and all wars in general – and then, according to him, humanity will be able to "feed all the hungry" and avoid a nuclear war.
"We can no longer allow the loss of a single life of a Ukrainian or a Russian. Not a single one. They are all precious in our eyes," the author of the publication on the Voice of America website quoted the musician as saying.
Russia's permanent representative to the UN, Vasily Nebenzya, said that "the levers for achieving peace have ended up in the hands of Western arms corporations." According to Nebenzi, they are playing for time to make more profits.
The representative of Japan objected that this was not about enriching the military-industrial complex, but about restoring the dignity of people and about "stopping the Russian threat." The representative of the UK said that her country is proud of the assistance it provides and will provide to Ukraine, because it "defends its territory and its freedom."
"The security assistance, including weapons, provided by the United States and 50 other countries, and will continue to provide, is designed to protect Ukraine in self-defense," said Richard Mills, Deputy Permanent Representative of the United States to the UN. According to him, Ukraine uses these weapons to counter Russian army Mills stressed that Russia is committing war crimes on Ukrainian territory.
Serhiy Kyslitsa, Ukraine's permanent representative to the UN, echoed Kyiv's position that Russia "illegally" took over the Soviet Union's seat as a permanent member of the Security Council.