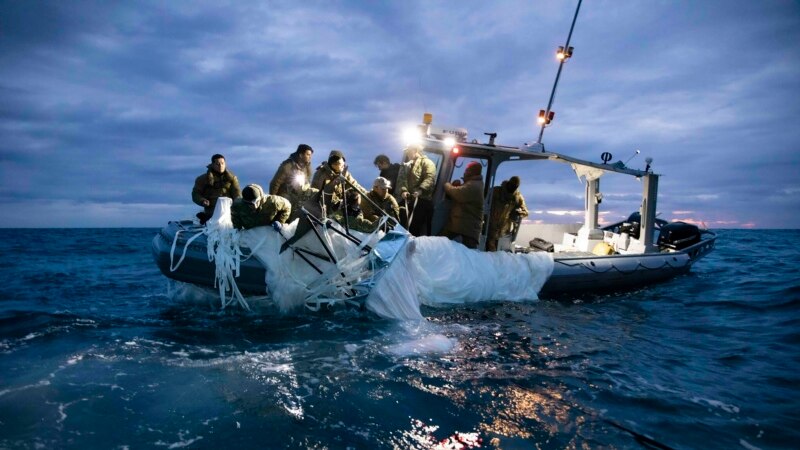 U.S. intelligence agencies have concluded that China regularly uses balloons for reconnaissance purposes around the world, a Pentagon official said Wednesday.
Chinese balloons have been spotted over Central and Latin America, South and Southeast Asia, Europe, which, according to Pentagon spokesman Patrick Ryder, leads to the conclusion that there is a large-scale program of using balloons for reconnaissance.
As the New York Times interlocutors explain, balloons have some advantages over reconnaissance satellites. They are closer to the surface of the Earth, they are more difficult to detect using radars, they can hover over the territory of interest to reconnaissance, they use simple cameras to shoot, providing high quality images, using equipment on balloons, you can listen to communication channels that are inaccessible to listening from satellites in because of their distance from the earth.
According to US data, China's National University of Defense Technology is conducting research related to the use of balloons for reconnaissance and other purposes. Among the objects of China's increased attention are India, the Philippines, Japan and Taiwan. American diplomats insist that such flights of balloons are a violation of the airspace of states.
The heightened focus on China's reconnaissance balloon program was fueled by the appearance of a Chinese balloon over the United States last week. Within a week, the balloon flew from the Aleutian Islands in the Pacific Ocean to the Atlantic coast of the United States. It was shot down last Saturday over the Atlantic Ocean off the coast of South Carolina. China says the US has destroyed a weather balloon. The Pentagon subsequently said it was the fifth Chinese balloon seen over the United States in recent years.