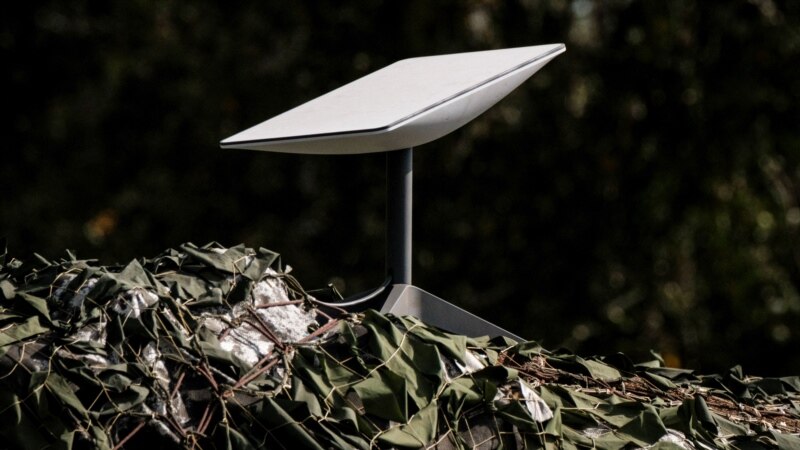 The American company SpaceX has taken measures to prevent Ukrainian military personnel from using the Starlink satellite Internet service to control drones in combat operations against Russian troops. This was stated by SpaceX President Gwynne Shotwell, Reuters reports.
The Starlink satellite internet service that provided the Ukrainian military with broadband was "never intended to be used as a weapon," Shotwell said.
The use of Starlink to control drones is outside the scope of SpaceX's agreement with the Ukrainian government. According to the company's contract with the Ukrainian authorities, Starlink communications should be used for humanitarian needs – for example, to provide Internet to banks, hospitals and civilians, the President of SpaceX noted.
So, according to Shotwell, the Ukrainian military uses Starlink for communication, "and this is normal." However, SpaceX does not want its Internet service to be used by the APU for offensive purposes.
In an interview with reporters, Shotwell referred to reports that the Ukrainian military used the Starlink service to control unmanned vehicles to locate enemy positions, conduct long-range fire and drop bombs.
"There are things we can do to limit these opportunities and have already done," Shotwell said. What measures were taken by SpaceX in this regard, she refused to specify.
The Starlink network was deployed in Ukraine shortly after the start of a full-scale Russian invasion, which allowed the Ukrainian military to establish communications by connecting terminals and connecting them with almost four thousand satellites that SpaceX launched into low Earth orbit.
Russia tried to jam Starlink signals in the region. In response, SpaceX has beefed up the service's software.
Russian authorities have also said they view commercial Western satellites used to help Ukraine as "legitimate targets" to strike.
In mid-January, Ukrainian Minister of Digital Transformation Mikhail Fedorov announced that Ukraine had already received 30,000 Starlink terminals.
The use of the network is partly paid for by Western countries and SpaceX itself.
In September, SpaceX sent a letter to the US Department of Defense saying it could no longer fund Starlink terminals in Ukraine and asked the Pentagon to take over the funding. In mid-October, the head of SpaceX, Elon Musk, said that the company would continue to pay for Starlink satellite communications for Ukraine.
At the end of October, 1,300 Starlink terminals went offline due to funding problems.
In November, tariffs for Starlink for Ukrainians increased.