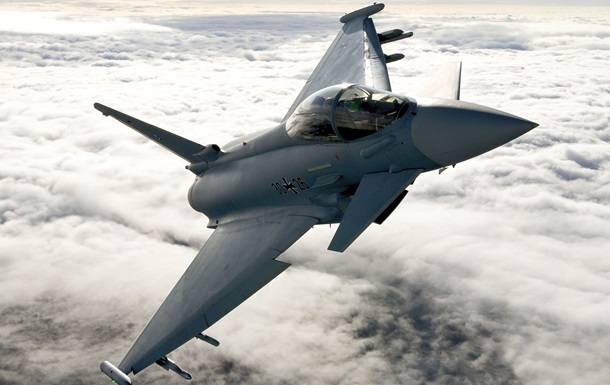 Photo: wikipedia.org
Fighter Eurofighter Typhoon
The US simulated the use of F-35 multirole fighters as well as strategic aircraft.
The United States of America, Great Britain and Australia conducted joint air exercises over the Nevada desert and beyond. On Thursday, February 9, according to Reuters.
The agency notes that during training, the military simulated military operations against Chinese fighters and air defense systems.
At the same time, the commander of the 414th combat training squadron, US Air Force Colonel Jared Hutchinson, said that the annual exercise is not tied to any recent events.
The exercise was based on overcoming the vast distances that the United States, Britain and Australia would have to face when fighting in the Pacific.
It is known that the United Kingdom, among other things, used Eurofighter Typhoon fighter jets in the exercises. And Australia – Boeing EA-18 Growler.
Red Flag exercises are held annually at Nellis Air Force Base in Nevada. They work out various scenarios for conducting an air war. They usually last two to three weeks.
Recall that last week a Chinese balloon was discovered in the sky over the United States. The Chinese Foreign Ministry said it was a civil aircraft used for scientific purposes, mainly meteorological, which strayed off course and entered US airspace.
In turn, the US military shot down a Chinese balloon that had been flying over US territory for almost a week. They said the machine was gathering intelligence.

News from Perild.com in Telegram. Subscribe to our channel