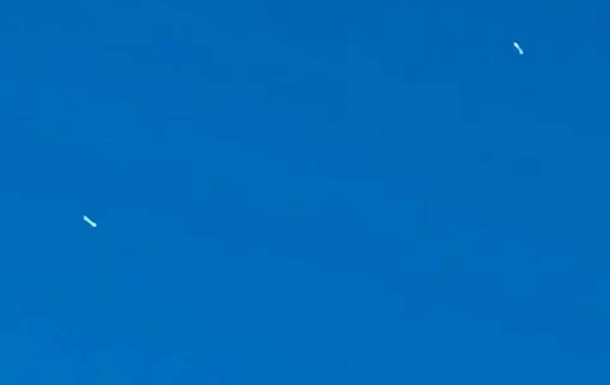 Photo: Screenshot
An unknown object was shot down in the skies over Canada
The US and Canadian Aerospace Defense Command (NORAD) announced an unidentified aerial object in the sky over Northern Canada.
Canadian and American warplanes shot down an unidentified object in the sky over the northwestern part of the country. This was announced on Saturday, February 11, by Prime Minister of Canada Justin Trudeau, in Twitter.
According to the Canadian prime minister, he has already held a conversation with US President Joe Biden regarding this incident. Next, the Canadian Forces will recover and analyze the wreckage of the facility.
Earlier, Major Olivier Gallant, representing NORAD (North American Aerospace Defense Command), told the Global Times about the appearance of an unidentified flying object over Canada.
"At this time, we cannot disclose details related to the activities of objects in the sky. NORAD conducts dispersed operations to protect North America in one or all three regions," Gallan said.
The TV channel, citing three sources in the military structures, specified that it was probably about Chinese balloons.
In turn, Bloomberg writes that a Chinese probe that flew into US airspace in early February may be part of a broader Chinese spy program.
Earlier it was reported that the US military shot down an unknown object over Alaska.
China protests over US downing of 'weather balloon'

News from Perild.com in Telegram. Subscribe to our channel