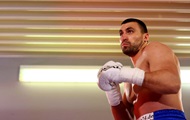 The Ukrainian boxer failed to cope with the skill of Lennier Perot.
On the night from Saturday to Sunday at the Alamodome arena in San Antonio, Texas, the main fight of the PBC boxing evening took place, in which Ukrainian heavyweight Viktor Vykhryst fought with Cuban Lennier Pero.
From the first minutes, the Ukrainian boxer dominated the ring, and the Cuban tried to hit the body. The second round went very badly for Vykhrist, because he missed a painful blow. Victor managed to respond to this with powerful pressure and pressure in the third three-minute period.
Read also: Usyk appealed to the IOC President, who wants to allow Russian athletes to participate in the 2024 Olympics
The duel took place in a similar manner – Vyhryst owned the initiative, and Pero tried to act as the second number.
The eighth round was the key to the fight. Feather managed to deal a lot of damage to Victor thanks to his body and head combo. As a result, the Ukrainian simply stopped, making it clear that he could not continue. As a result, the referee stopped the fight.
The result of the battle: Pero wins by TKO.