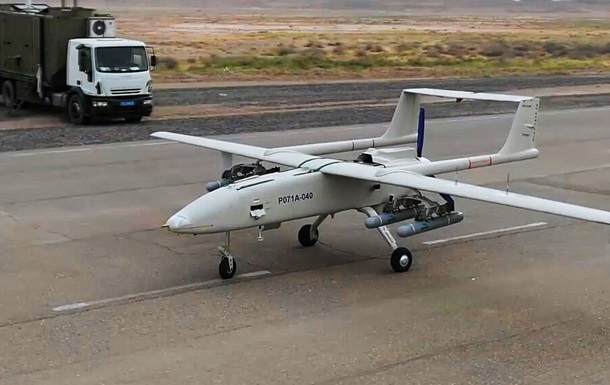 Photo: Wikipedia
Iranian UAV Mohajer-6
Tehran has sent Moscow six multi-purpose drones that are capable of returning to base after being hit.
Iran has handed over to Russia a batch of new types of advanced long-range combat drones. The supply agreement was concluded in November, writes The Guardian, citing sources. Then the Russian delegation chose six Mohajer-6 drones, as well as 12 Shahed 191 and 129. Unlike the Shahed 131 and 136 kamikaze drones previously supplied to Russia, these UAVs are designed for multiple use – after being hit, they return to base.
How Iran was able to transfer drones to Moscow and how these drones can be dangerous for Ukraine, read in the story Perild.com.

Path of smuggling
Since June, Tehran began to demonstrate Shahed 191 and 129 drones to Russia, but then the Russian Federation chose others. After the Ukrainian army learned how to effectively shoot down the Shahed-131 and Shahed-136, Moscow became interested in supplying more advanced drones.
According to The Guardian sources, most of the new drones sent to Russia were secretly picked up by an Iranian ship from a base on the coast of the Caspian Sea, and then transferred to the sea on a Russian Navy boat. Others were sent by the state-owned Iranian airline.
Iran is located on the southern border, while Russia is on the northwestern border of the Caspian Sea, making the physical transition between the allied countries relatively easy.
Tehran has also sent technicians to Moscow to help put the drones into service.

Now also "mohajers"
Iranian UAV Mohajer-6 (Mohadzher-6) is designed for reconnaissance, surveillance and fire damage. Its production starts in 2017.
This drone is capable of carrying up to four precision-guided munitions and has a rectangular fuselage, an upwardly inclined nose, twin tail booms, a top-mounted horizontal stabilizer, non-canted wingtips.
Unlike other variants, the Mohajer-6 has a three-bladed propeller, a wingspan of 10 meters and a length of 5.67 meters. It also has a maximum takeoff weight of 600 kg, a payload of 100 kg and a range of 200 km. The maximum flight speed is 200 km / h, and the duration is 12 hours.
Note that Mohajer-6 has already been "marked" in Ukraine. One such drone was shot down in September in the south of our country.
But after this incident, the Armed Forces of Ukraine did not record them anymore.
Recently, in response to a note from the Ministry of Foreign Affairs of Ukraine, the ambassador of Iran stated that his country has not supplied drones to russia.
Here is the Iranian drone Qods Mohajer-6, which was launched to coordinate an attack on Odesa a few days ago. pic.twitter.com/C5Ep0kj7GZ

— Defense of Ukraine (@DefenceU) October 3, 2022

New "shaheeds"
The Shahed-129 and Shahed-191 drones are among Iran's most sophisticated systems, according to Western intelligence.
Shahed-129 is a combat and reconnaissance drone with a range of 1700 km. It is launched from a runway and can carry Sadid precision glide bombs.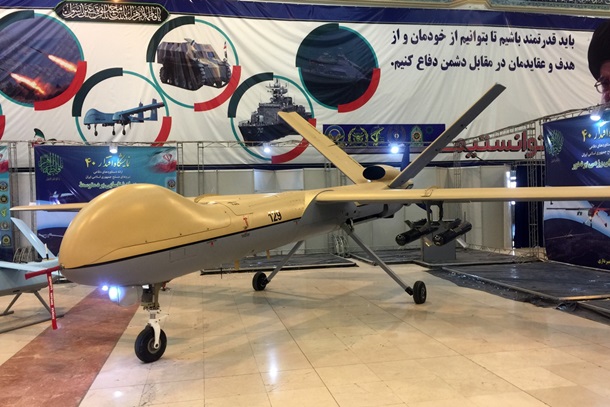 Shahed-129/Wikipedia
Tehran has used the Shahed-129 for foreign and domestic missions since the presentation of the drone in September 2012. In particular, Iran used the Shahed-129 for combat and reconnaissance missions throughout the Syrian civil war, starting around 2014. Tehran in June 2017 launched Shahed-129 at the Al-Tanf base, where the American military was located, but the Sadid bomb did not work, the next day the US military managed to shoot down one such drone.
Shahed-191 is also a multipurpose drone with a range of 450-1500 km. Launch System: Truck based launcher. The UAV can carry Sadid precision glide bombs.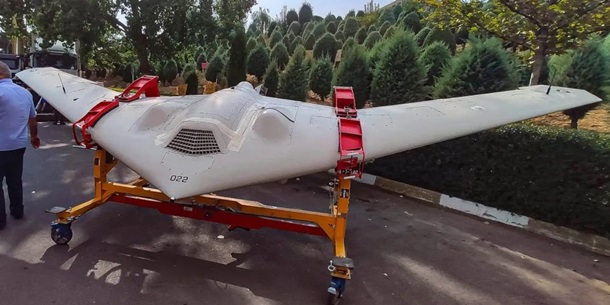 Shahed-191/ukrmilitary.com
Iran also used the Shahed-191 for external missions, but to a lesser extent than the Shahed-129. Israel in February 2018 shot down a Shahed-191 that entered its airspace from Syria. Tehran also used the Shahed-191 in an October 2018 drone and missile attack on the Islamic State in Syria.

News from Perild.com in Telegram. Subscribe to our channel