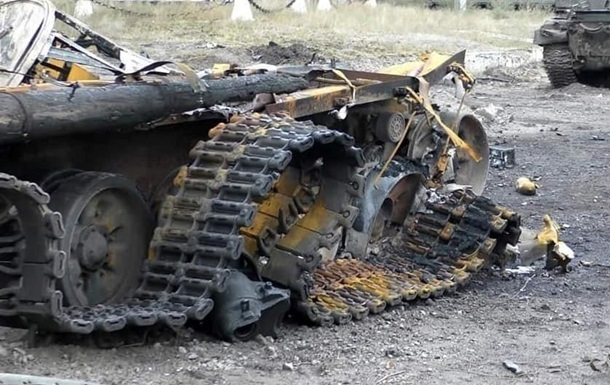 Photo: General Staff of the Armed Forces of Ukraine
APU inflict losses on the enemy
The enemy retreated in the Kremensk direction; There are no blackouts scheduled for Monday. Perild.com highlights the main events of yesterday.

Gaidai: The enemy has retreated in the direction of Kremen
The Russian army has been actively attacking in the Kremensk direction for several days. However, they suffered significant losses and withdrew. This was reported by the head of the Lugansk OVA Serhiy Gaidai. "They (the occupiers – ed.) pulled back, because they needed to replenish their units, because they were quite defeated. They even tried to move in a convoy of vehicles, but after a good response from our defenders, they also retreated," Gaidai said.

Ukrenergo announced that there is no capacity shortage
There is no capacity shortage in the energy system today, but the situation may change if consumption grows, Ukrenergo said. However, as of February 13, there will be no blackouts in most regions, Ukrenergo head Volodymyr Kudrytsky said. According to him, the state of the energy system has recently improved, and the rate of recovery is higher than the rate of destruction.

Poland creates a coalition for military assistance to Ukraine
Poland is building a coalition for even greater military support for Ukraine, which will allow it not only to defend itself, but also to return the territories illegally seized by the Russians. This was stated by Prime Minister of Poland Mateusz Morawiecki. "We maintain European unity and determination in supporting the defenders of Ukraine. We have awakened the West, now we cannot let it fall asleep again," Morawiecki added.

Duda: Russia can win if Ukraine is not urgently handed over weapons
Armed forces of Ukraine need to urgently provide weapons, otherwise the Russian occupiers will win a big war. This opinion was expressed by Polish President Andrzej Duda in an interview with the French edition of Le Figaro.

Trump campaign finds no evidence of electoral fraud – media
Former US President Donald Trump's headquarters hired an outside research company in 2020 to prove alleged election fraud, but never made the study's findings public because no commissioned evidence was found, The Washington Post reported, citing four people who knew with business. The results were not what the Trump campaign had hoped for. Although the researchers considered that there were voting anomalies and unusual data patterns in several states, as well as some cases where the law could be circumvented, they did not consider the anomalies significant enough to affect the outcome of the election.

UK plans to produce military equipment in Ukraine – media
High-ranking representatives of the defense industry of Great Britain and Ukraine are discussing the possibility of launching a joint production of weapons and military equipment in Ukraine, reports The Telegraph. According to the publication, other European defense companies are also conducting similar negotiations with the Ukrainian authorities, but British officials have already visited the country, hoping not to be overtaken by competitors from Germany and France.

News from Perild.com in Telegram. Subscribe to our channel