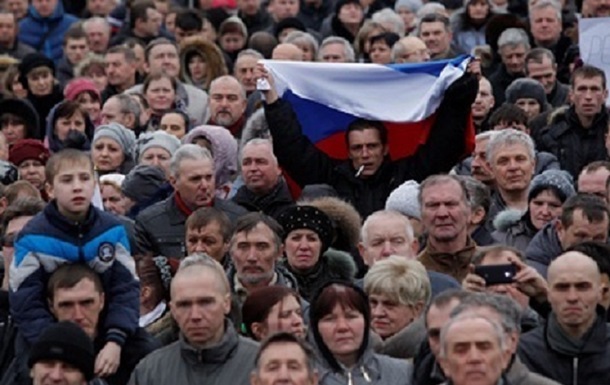 Photo: AR (illustrative photo)
Russia intends to organize a series of rallies in Europe
In addition to the actions planned for February in the UK, the Russian special services are organizing similar events in Portugal and Germany.
On the eve of the Munich Security Conference, which will be held on February 18-20, Russia has planned a series of actions in several European countries to demonstrate the "dissatisfaction" of the people with sanctions against the Russian Federation and military assistance provided to Ukraine. This is reported by the Robert Lansing Institute (RLI).
It is noted that for this, the Russian Federation recruits assets from among members of left-wing political forces and organizations, a significant part of which was initially attracted by the Russian communist regime to support the anti-war movement in the West. Far-right organizations and parties will also be involved, acting from the standpoint of protecting national interests and military potential, getting rid of US influence and leaving NATO.
According to the Institute's analysts, in addition to the actions planned for February in Great Britain, the Russian special services will organize similar events in Portugal from February 16 to 18, where the Portuguese Council for Peace and Cooperation, which is the legal successor of the pro-communist organization Movement for Peace in Portugal, is the organizer.
In Munich, Germany, on February 18, a demonstration under the slogan "Negotiations instead of shooting" is planned, organized by the Public Initiative against the holding of a NATO security conference. A number of protests in Germany are carried out with the direct support of the right-wing populist political party Alternative for Germany.
It is planned that the events will be attended by pro-Russian activists who traveled to the territories of Ukraine occupied by Russia or participated in propaganda actions in the Russian Federation as journalists or members of public organizations.
According to RLI, the fact that preparations for such actions are taking place simultaneously with the announcement of new military assistance packages to Ukraine, to which Russian propaganda reacts, indicates their direct connection with Russian intelligence operations.
Citing sources in the Kremlin, the RLI reports that by such actions, the Russian special services are trying to demonstrate the presence of pro-Russian sentiments in Europe as a result of their many years of efforts.
In addition, demonstrations and pickets at military bases may be organized.
"Violent provocations against such facilities are possible with the participation of embedded military intelligence operatives in radical attempts to cut off military assistance to Kiev. In this context, the Kremlin's appeal to the scenarios developed by the June 2nd Movement, GRAPO, Brigate Rosse and Die Revolutionären Zellen cannot be ruled out," they noted. in RLI.
So, on February 26, a rally is planned near the NATO base in Ramstein under the slogan "Stop the export of NATO weapons to Ukraine in order to prevent the Third World War."
Recall that Russian officials were not invited to the Munich Security Conference.

Munich conference: Russian authorities will give way to the opposition

News from Perild.com in Telegram. Subscribe to our channel