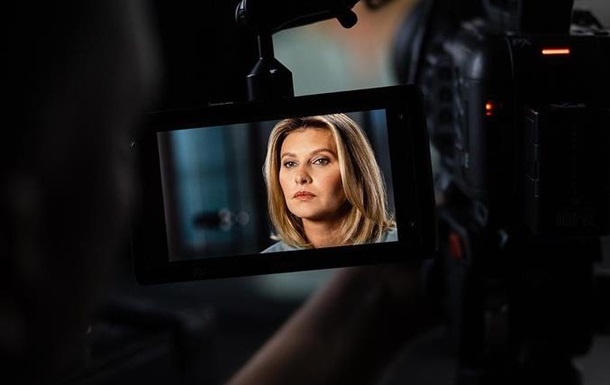 Photo: instagram.com/olenazelenska_official
Elena Zelenskaya
The President's wife noted that children know everything and live in the same information field as adults.
The first lady of Ukraine, Elena Zelenskaya, spoke about what she talks about with her children. She shared details of her conversations with her 10-year-old son and 18-year-old daughter in an interview with Logo!
"In fact, my children do not need to explain anything. They know everything. They live in the same information field as adults. On the one hand, it is difficult for a mother to understand that your children grow up too early, but on the other hand, it is easier because you don't have to have difficult conversations about difficult things, because war is a very difficult thing that a mother can talk about with her child.I feel like sometimes they can tell me more than I know.They all feel Everyone understands, keeps abreast of events and is looking forward to victory," the President's wife said.
According to her, during the year of the war, her son became well versed in military affairs, and her daughter focused on her studies.
"I have a son who is 10 years old, and it is clear that all the boys now, more than ever, are interested in military affairs, weapons. I don't know where he got this information from, but he understands all types of weapons that exist. He tells me what else we need at the front in order for our military to fight better. He knows what, for example, a machine gun consists of, all its parts and knows how they work. For me, this is always a surprise, because I tell him I don't tell you this, he himself will find out about all this. He also has some thoughts of his own about geopolitics, about which countries and how powerfully they help us, who are our friends and, of course, who are our enemies. My daughter is 18, she is an adult "She is getting an education in the field of international law. You can discuss with her about global events in the world, about examples of history that are being repeated now. She is generally a very interesting conversationalist for me, because, like a teenager, she looks at some things more maximalist than I. But I know that my children understand the state of things very well. I am proud of my children because they do not give up emotionally and believe in victory, they are waiting for it and each of them knows that the well-being of our country now also depends on them. They must learn in order to move our country forward," Zelenskaya said.




Recall that earlier Zelenska said that UNICEF promised assistance for 1,000 pivotal schools in Ukraine.

Zelenska spoke about the work of Ukrzaliznytsia employees during the war

News from Perild.com in Telegram. Subscribe to our channel