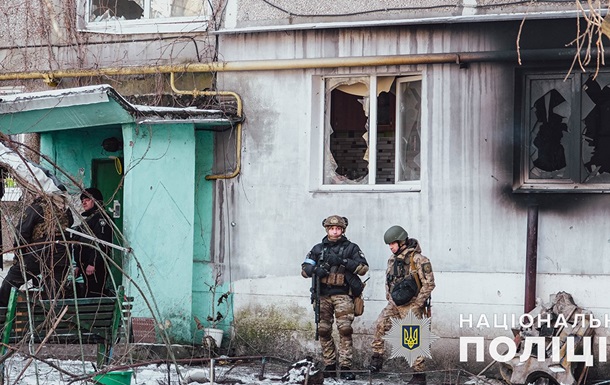 Photo: National Police of Ukraine
The police managed to evacuate all the children from Ugledar
The evacuation crew took the priest's family, which included an underage teenager, to Kurakhovo, but the "white angels" did not wait for words of gratitude.
The crew of the White Angel took all the children out of the constantly shelled Vuhledar, Donetsk region. The last to be taken out was the 15-year-old son of a priest, who was the only minor in the city. This was reported by the press service of the police of Donetsk region.
"Risking their lives, the" white angels "carried out another rescue operation and took the boy and his family out during a shooting battle. At present, the family is safe. As of today, the situation in Vugledar remains tense. There are more than 300 adults in the city who refuse to leave your hometown," the statement said.
It is reported that a local priest with his wife and three children aged 19, 18 and 15, despite the persuasion of law enforcement officers, categorically refused to leave Vugledar.
"The multi-storey building, in the basement of which the family settled, is located on the outskirts of the city, a kilometer from the occupying troops. Despite the fact that the family was waiting for the whole family in a safer settlement, the parents were sure that their basement was the safest place in Ukraine. The police did not stop trying to persuade the family to evacuate, because it is deadly to stay in the city.During each visit to Vuhledar, law enforcement officers carried out preventive work with parents and children, talked about the benefits of evacuation.Finally, despite the dissatisfaction of some family members, law enforcement officers managed to persuade the head of the family for evacuation," the press service said.
The police report that the evacuation crew took the family to their grandmother in Kurakhovo in an armored vehicle.
"Law enforcement officers did not receive words of gratitude from the family taken out of hell, only their grandmother sincerely thanked the White Angels for saving her relatives. The police will monitor the further fate of the evacuated family. All efforts of the White Angel crews are aimed at evacuating people from the combat zone to safe areas. The priority is families with children. Children should live in safety, and not in basements under shelling," the report says.
Earlier it was reported that one child remained in Ugledar.

Vuhledar: the strategic importance of the tactical victory of the Armed Forces of Ukraine

News from Perild.com in Telegram. Subscribe to our channel