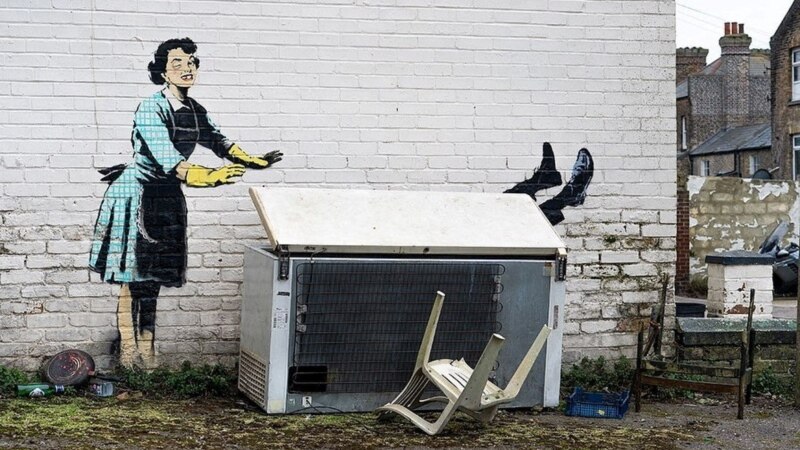 British street artist Banksy has unveiled a new graffiti about domestic violence for Valentine's Day.
The mural is placed on the wall of one of the houses in the city of Margaret, in South East England. The painting depicts a girl in an apron and household gloves, with a bruise on her face and a knocked out tooth. Next to the female image is a freezer, from which legs in men's shoes stick out.
In the artist's Instagram, the work is called "Ink for Valentine's Day".
Banksy is one of the most famous street artists in the world. Who exactly is hiding behind this pseudonym – a man, a woman or a creative team – is unknown. Banksy graffiti often appear at points of social and military conflicts.
Last fall, Banksy created a series of graffiti on the walls of destroyed houses in Ukraine in the fall of 2022. His works are on the streets of Kyiv, Irpin, Borodianka and Gostomel. They symbolize the suffering but not broken people of Ukraine.
Last November, the administration of Borodyanka announced that it would give Banksy graffiti official status as a cultural heritage site.