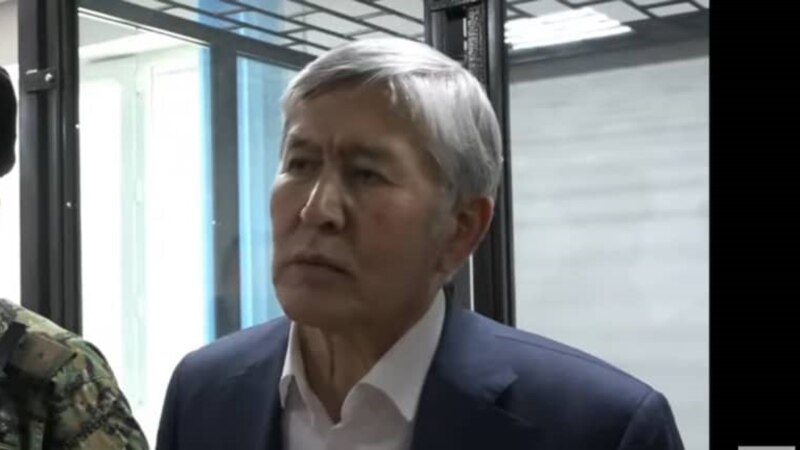 A district court in Bishkek allowed former Kyrgyz President Almazbek Atambaev to travel outside the country for medical treatment. He had previously been sentenced to 11 years in prison on charges of corruption.
Atambaev was released from the penal colony, the family of the former president told TASS. This information was confirmed by the associates of the former president.
The day before, the Judicial Collegium of the Supreme Court at a closed session decided to send the case against Almazbek Atambayev for reconsideration. The rulings of the Supreme Court dated October 12, 2021 and March 15, 2022 against Atambaev have been annulled, the Kyrgyz service of Radio Liberty – Radio Azattyk reports.
In 2020, the Supreme Court overturned the sentences of previous instances in this case, according to which Atambaev was sentenced to 11 years. The case was sent for a new trial to the Pervomaisky District Court of Bishkek. However, on October 12, the Supreme Court overturned its decision after a petition from the Prosecutor General's Office. On March 15, 2022, the Supreme Court upheld the sentence of imprisonment of Atambaev for 11 years. Among more than 10 defendants involved in this case, Almazbek Atambayev was the only one who received a real prison term.
Atambaev led Kyrgyzstan from 2011 to 2017. In August 2019, special forces stormed his house and he was detained. In July, he was sentenced to 11 years in prison in a corruption case. On the night of October 6, during mass protests in the center of Bishkek, he was released by protesters who broke into the pre-trial detention center of the State Committee for National Security. A few days later he was arrested again.
Several criminal cases have been initiated against Atambaev, including on charges of organizing mass riots, violence against law enforcement officers, illegal issuance of passports and corruption. He himself always called the persecution political.