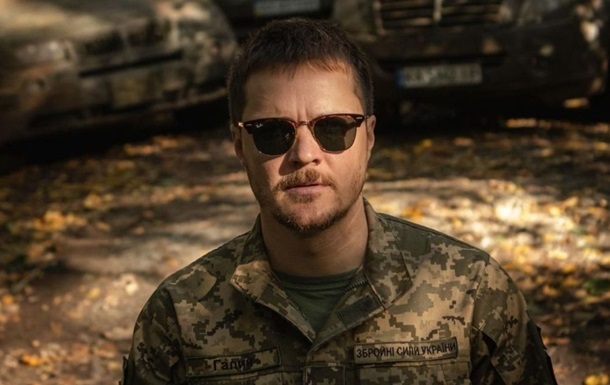 Photo: instagram.com/jenia_galich
Zhenya Galich
In April last year, the artist changed musical instruments to weapons and joined the ranks of the Armed Forces of Ukraine.
The leader of the Ukrainian musical group O.Torvald, Zhenya Galich, who serves in the ranks of the Armed Forces of Ukraine, emotionally reacted to the news regarding the Instasamka, which transferred 900 thousand rubles for the needs of the Russian army.
In particular, the musician admitted on his Instagram page that he was perplexed by the fact that Ukrainians continue to listen to the tracks of Russian artists, because the promotion of their content affects the financing of the Russian war against our country.
"Well, what are you teenagers? Have you heard enough? Which one of you has a father, brother, boyfriend at the front? Tell them about "music outside politics" … This is Top Albums in Ukraine crap? Really? How?", he wrote.
Also, Zhenya Galich published horrific footage from Bucha, Izyum, Vinnitsa, Dnipro and Kramatorsk and sharply addressed Ukrainians listening to Russian artists.
"How many destroyed cities, dead Ukrainians, destroyed lives are needed to reach everyone? Or is music still out of politics? .. Here are your fucking auditions and first places. If you listen, visualize," the musician said.
Earlier it was reported that Instasamka donated a considerable amount for the so-called "special operation".

Zhenya Galich in the shelter sang for his colleagues

News from Perild.com in Telegram. Subscribe to our channel