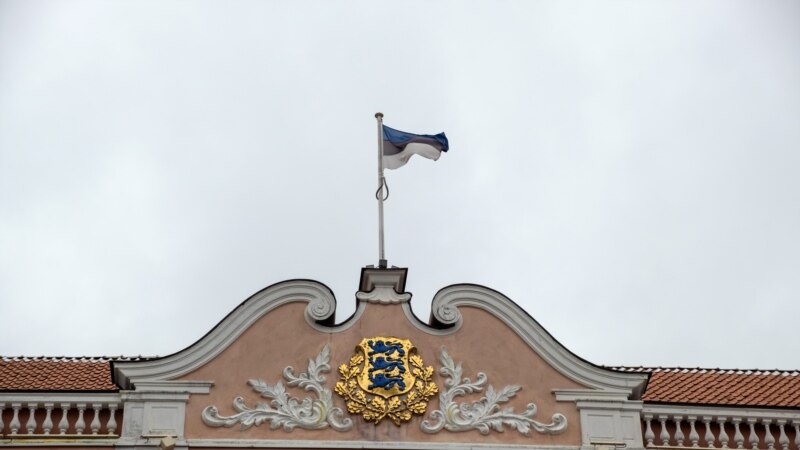 The Estonian authorities have canceled the residence permit of the coordinator of the action "Immortal Regiment" Sergei Chaulin. On the evening of February 14, he was deported from the country. Chaulin led the Russian Compatriots in Europe organization and took a pro-Kremlin stance. According to the Estonian Security Police, a foreigner's residence permit can be canceled if its holder poses a threat to national security and public order.
According to the Estonian publication Rus.ERR, Chaulin confirmed that he had left Estonia. According to him, he was called to the police under the pretext of returning the confiscated portraits of the Immortal Regiment. At the police department, he "was charged with 30 sheets, they took away his phone and documents, and sent him away." He clarifies that he was not given the opportunity to contact a lawyer. Now Chaulin is in St. Petersburg and decides whether to appeal the police decision.
Sergei Chaulin lived in Tallinn, he does not have any citizenship. He repeatedly spoke out in support of Russia's annexation of Crimea, and then Russia's annexation of the so-called "LPR" and "DPR". Chaulin was the chairman of the board of the Night Watch movement, which in April 2007 opposed the transfer of the monument to the Soviet liberator soldier in Tallinn from the city center to the military cemetery, and then every year organized commemorative events on the date of the transfer and related protests.
In 2016, Chaulin, along with other organizers of the Immortal Regiment march in Tallinn, was brought to trial on charges of organizing an uncoordinated public event. The activists were fined but were able to protest the fines.
Chaulin led the organization "Russian Compatriots in Europe". According to the security police, this organization broadcast the Kremlin's policy, and Chaulin himself "actively distributed hostile Russian propaganda" and "for years incited national and political hatred under the banner of the anti-fascist movement."
This is not the first time that pro-Kremlin activists have been suppressed in Estonia. In May 2022, a Russian citizen Alexei Esakov, who collaborated with Chaulin in his projects, was deprived of his residence permit and expelled from the country. Esakov accused the Estonian authorities of "Russian genocide". According to the police, he incited ethnic hatred, distributed Kremlin propaganda and collaborated with Russian propaganda channels.
Another ally of Chaulin, Sergei Seredenko, was sentenced in September 2022 to five and a half years in prison on charges of anti-state activities. Chaulin, speaking about Seredenko's verdict, accused the state of repression.