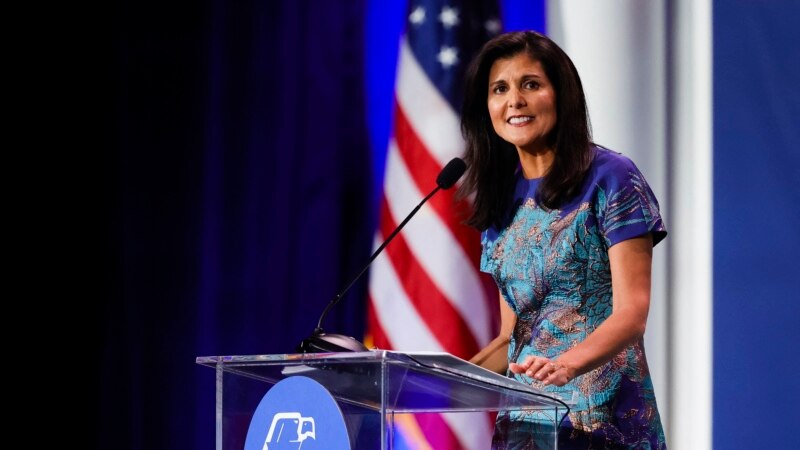 Former South Carolina governor and US ambassador to the UN Nikki Haley has officially announced her candidacy for the presidency of the United States in the elections to be held next November.
Haley's first campaign rally was held in Charleston, South Carolina. In her speech, she emphasized that America should be led by a new generation of politicians.
Haley, 51, has become the second Republican presidential nominee after former President Donald Trump. He has been campaigning since last fall.
Haley previously said she would not compete with Trump, but has changed her mind. Under Trump, she served as the US ambassador to the UN and maintained a good relationship with the former president after he left the White House.
The fact that Haley will nominate her candidacy became known on Tuesday, when she released a video where she announced her intention to run. Among other things, she vowed to "rebuff" China and Russia, noting that "a kick with a high-heeled shoe is more sensitive than usual." Women have never been officially nominated by the Republicans for the presidency.
Polls so far give Haley only a 4 percent support rate. More than 43% of Republicans are ready to support Trump. Another 31% are in support of Florida Governor Ron DeSantis, but he has not yet announced his intention to run.
The current US President, Democrat Joe Biden, has not yet officially nominated his candidacy, although White House officials have repeatedly said that he intends to do so. Biden will be 81 in the election year, Trump 77.