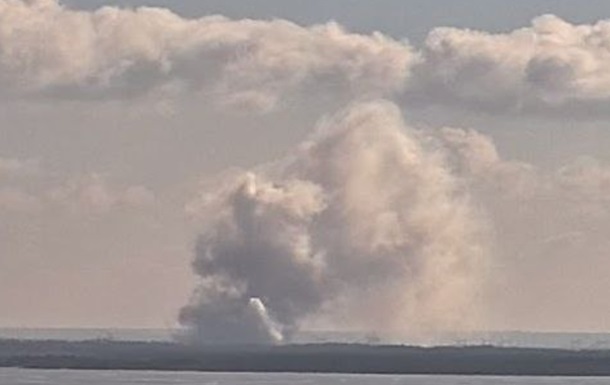 Photo: Telegram / Evgeny Yevtushenko
Photo of a column of smoke on the left bank of the Kherson region
The head of the Nikopol RVA, Yevgeny Yevtushenko, stressed that the Ukrainian fighters should be thanked for the incident.
A large column of smoke rose into the sky near Energodar on Thursday, February 16. The probable reason for this could be the detonation of the ammunition load of the Russians. This was stated by the head of the Nikopol RVA Yevgeny Yevtushenko on his Telegram channel on Thursday, February 16.
"Today, a huge column of white smoke suddenly rose on the opposite bank. There are two versions that are checked by the relevant services. The first is that the conclave elected a new pontiff (a hint of the custom to announce the election of the Pope in the Vatican with white smoke – ed.). The second is there was a large-scale detonation of orc ammunition on the opposite bank of the reservoir," the official mocked.
He also added that in any case, it would not be superfluous to thank the Ukrainian military.
Let us remind you that earlier it was reported that cases of kidnappings of employees of the Zaporizhzhya NPP became more frequent in Energodar.

In Energodar, a collaborator was blown up in a car – Mayor of Melitopol

News from Perild.com in Telegram. Subscribe to our channel