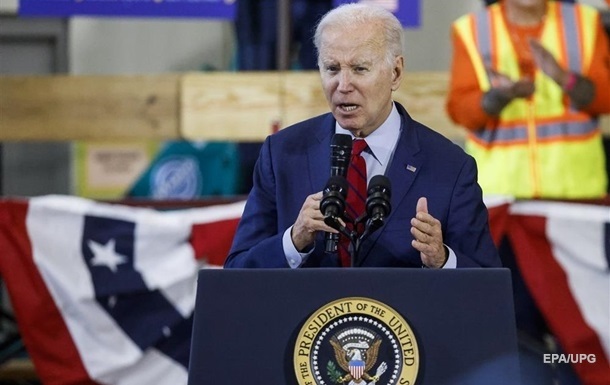 The American president believes that these balloons could be associated with private companies or scientific research.
So far, there is no evidence that the balloons shot down over the territory of the United States are associated with Chinese spyware. This was announced on Thursday, February 16, by US President Joe Biden at a briefing at the White House. The corresponding video was posted by the Voice of America.
US intelligence is still evaluating incidents of balloons flying over the United States and reporting daily on the results of the investigation, the American leader said.
"We do not yet know what these objects were, but nothing now indicates that they are associated with Chinese spyware or programs of other countries," he added.
Scouts believe that unknown aerial objects are more likely to be associated with private companies or scientific experiments, he stressed.
The US President added that he ordered the military to shoot down three unidentified objects because of their danger to commercial air traffic.
"I instructed to investigate this phenomenon of flying objects. I clearly state that there is no evidence that the number of such objects has increased," Biden said.
In addition, according to him, he personally spoke with Canadian Prime Minister Justin Trudeau after one of the objects was shot down over Canada.
The American leader also said he plans to speak with Chinese President Xi Jinping in the future.
"We are looking for competition, not conflict with China. We are not looking for a new Cold War. But I make no apologies and we will compete," Biden said.
As you know, over the past few weeks, four suspicious objects have already been shot down over North America, which they called spy balloons.
In particular, on February 4, the US military shot down a Chinese balloon that had been flying over US territory for almost a week. They said the machine was gathering intelligence.

News from Perild.com in Telegram. Subscribe to our channel