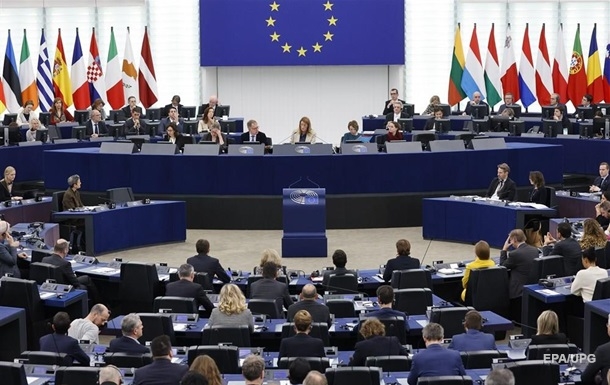 The European Parliament called for the maximum arming of Ukraine
MEPs called on the international community to supply Ukraine with all types of weapons, without exception, to repel Russia's aggression.
The European Parliament overwhelmingly adopted a resolution on the first anniversary of Russia's full-scale military aggression against Ukraine, which began on February 24, 2022. This was reported on the EP website on Thursday, February 16.
During the plenary session in Strasbourg, 444 MEPs voted in favor of the document, 26 voted against, 37 abstained.
"The EP believes that the outcome of the war and the position of the international community will play a decisive role in the future actions of other authoritarian regimes that are closely watching the course of the war, emphasizes that Ukraine's main goal is to win the war against Russia, understood as its ability to oust all the forces of Russia, its henchmen and allies from the internationally recognized territory of Ukraine, believes that this goal can be achieved only through continuous, stable and steadily increasing supplies to Ukraine of all types of weapons without exception," the resolution says.
In this regard, the European Parliament called on the EU countries, the USA, Great Britain and Canada to fulfill their obligations to provide Ukraine with modern battle tanks as soon as possible.
The MEPs also emphasize the importance of maintaining close coordination and unity of Ukraine's allies when analyzing the critical requests of the Ukrainian authorities for heavy weapons and advanced air defense systems, urge to seriously consider the issue of supplying Ukraine with Western fighters, helicopters and related missile systems, as well as a significant increase in the supply of ammunition.
The EP reaffirmed its support for providing military assistance to Ukraine for as long as needed and reiterated its call to Member States to significantly increase and accelerate their military support in order to "not only enable Ukraine to defend itself against Russian attacks, but also enable it to regain full control over throughout its internationally recognized territory.
The European Parliament also demanded that Russia "stop forever violating or threatening the sovereignty, independence and territorial integrity of Ukraine and other neighboring countries."
"Russian aggression is not limited to Ukraine, since it has a detrimental effect on the security and economy of all EU Eastern Partnership countries, in particular the Republic of Moldova," the EP deputies noted.
They expressed their deepest condolences to the families and loved ones of the courageous defenders who gave their lives in defense of Ukraine and called for continued and enhanced support from the EU and its member states for the treatment and rehabilitation of the wounded defenders of Ukraine.
Earlier, the media reported that the United States intends to provide Ukraine with a new $10 billion financial assistance package, as well as impose new sanctions against Russia.

Sweden will "quickly" transfer Archer self-propelled guns to Ukraine

News from Perild.com in Telegram. Subscribe to our channel