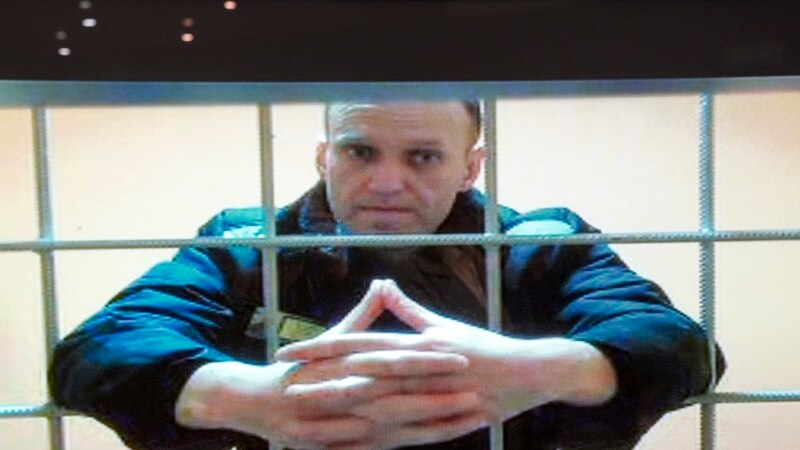 The European Parliament on Thursday adopted a resolution "On the inhuman conditions of detention of Alexei Navalny." The document, submitted by representatives of the five factions of the European Parliament, states that Navalny, who had previously been poisoned, has been in custody since January 2021, while being subjected to torture, arbitrary punishment and psychological pressure.
The document calls for the release of Navalny and other Russian political prisoners convicted for their links to Navalny, opposition to the war in Ukraine or under the so-called army fakes. Named in particular the names of oppositionists Ilya Yashin and Vladimir Kara-Murza, municipal deputy Alexei Gorinov, journalist Maria Ponomarenko, artist Sasha Skochilenko and others. It is emphasized that the European Parliament "is in solidarity with Navalny and other brave Russian political prisoners in their struggle for democracy in Russia." Until Navalny and other prisoners are released, doctors and lawyers must have access to them, and normal conditions for their detention must be observed.
The European Parliament also called on EU bodies to support Russian civil society and help human rights defenders, activists and independent journalists from Russia.
The resolution also says that both Ukraine and democracy in Russia must win, and "both of these victories will also be victories for Alexei Navalny", and the EU must help achieve both of these goals. At the same time, Russian President Vladimir Putin must, as the resolution says, stand trial "for crimes against his own population."
The European Parliament has repeatedly adopted resolutions both in support of Navalny and condemning Russian aggression against Ukraine. In the latest document, these topics are linked together. Resolutions of the European Parliament are advisory in nature; the leadership of the EU and individual countries of the union have repeatedly called on the Russian authorities to release Navalny or ease the conditions of his detention.
Navalny, who is in a strict regime colony in the Vladimir region, recently said that he was sent to strict conditions for six months – which, among other things, means that he will not be granted visits.