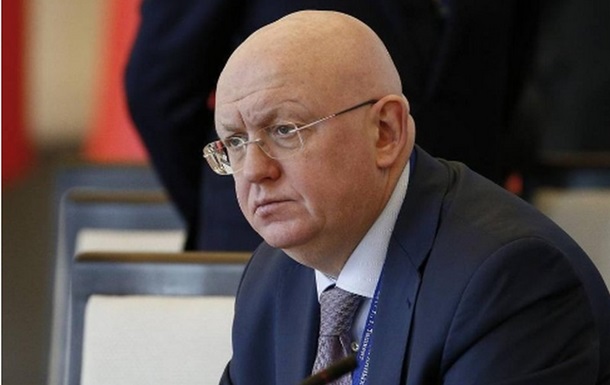 Photo: TASS
Russian Permanent Representative to the UN Vasily Nebenzya
Nebenzya said that the UN Security Council in the situation with "Minsk-2" "failed to cope with its direct responsibility – the maintenance of peace and security."
The possibility of UN mediation in the situation in Ukraine, given the organization's critical position towards Russia, "raises questions," said Vasyl Nebenzya, Permanent Representative of the Russian Federation to the UN. This is reported by the Russian agency TASS.
"Today, many people say that the UN should definitely play the role of a mediator between Russia and Ukraine. And what do you think, given what I said, can we trust such mediation? Where is the guarantee that now the secretariat will behave another?" – he said, speaking at a meeting of the Security Council of the world organization convened on the Russian initiative on the topic of the anniversary of the Minsk agreements.
Nebenzya said that the UN Security Council in the situation with "Minsk-2" "failed to cope with its direct responsibility – the maintenance of peace and security."
"Eight years ago, on February 17, 2015, the Security Council adopted Resolution 2202, which approved the Set of Measures for the Implementation of the Minsk Agreements. The resolution made these agreements the only legal basis for resolving the intra-Ukrainian conflict, which received the support of the entire international community through the UN Security Council. After that, the Council regularly, First of all, on our initiative, I met to review the implementation of Minsk. In 2018, a statement was adopted by the President of the Security Council in support of this process," Nebenzya said.
The Permanent Representative of the Russian Federation to the UN stressed that "nevertheless, the Minsk process failed, becoming an obvious failure of the UN Security Council in the field of preventive diplomacy.
"We are extremely disappointed by this situation, it undermines the authority of the Security Council, which has not coped with its direct function – the maintenance of international peace and security," Nebenzya said.
Recall that last year Nebenzia announced the danger of "fighting mosquitoes" from the United States.
In January of this year, he said that the tragedy in the Dnieper was due to Ukrainian air defense.

News from Perild.com in Telegram. Subscribe to our channel