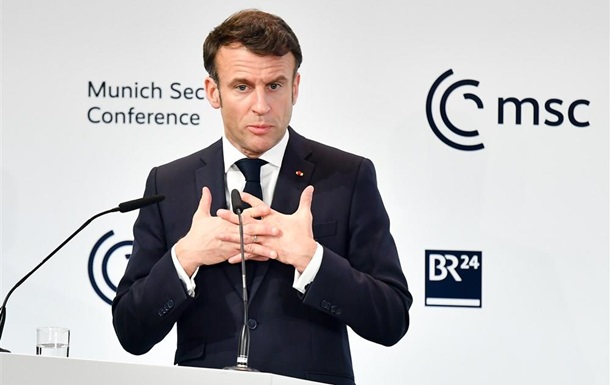 Emmanuel Macron admitted that something needs to be done with the current UN
A conference will be held in Paris to discuss the reform of the UN Security Council, the IMF and other bodies, the French leader announced.
The UN Security Council needs to be reformed, as do some other organizations. This was stated by French President Emmanuel Macron at the Munich Security Conference on Friday, February 17.
"Yes, I think we have to reform our world order. It is very urgent, we have to balance the global order and make it more inclusive," Macron said, answering questions after the speech.
Macron admitted that he was "very impressed with how much we are losing the trust of the global South."
In this regard, a conference will be held in Paris this summer to discuss the reform of the IMF and other bodies. And the UN Security Council should certainly be part of the change.
"Let's be frank: one permanent member (Russia – ed.) has chosen to violate the rules that it must uphold. Therefore, we must reform this and change," Macron concluded.
Recall that on December 26, 2022, the Ukrainian authorities initiated a comprehensive process aimed at excluding Russia from the UN Security Council and from the United Nations as a whole.
And this week, UN Secretary General António Guterres announced the modernization of the UN, because the collective mechanisms for solving global problems do not meet the scale of the challenges.

News from Perild.com in Telegram. Subscribe to our channel