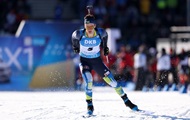 The best teams at the moment became the medalists of the biathlon race.
On Saturday, February 18, the men's relay race was held as part of the Biathlon World Championships in Oberhof (Germany).
The winner of the race was the French team, which, consisting of Antonin Guigonnat, Fabien Claude, Emilien Jacquelin, Quentin Fillon-Maillet, showed the best result – 1.21.48.8. Biathletes for eight firing lines made only one miss, using nine additional cartridges.
Second place in the relay was taken by Vetle Shostad Christiansen, Tarjei Bo, Sturla Holm Lagreid, Johannes Bo from Norway. The Norwegians made two misses and used additional cartridges 14 times.
Read also: Biathlon 2022/2023: World Championships in Germany are in full swing
The top three were closed by the Swedes – Peppe Femling, Martin Ponsiluoma, Jesper Nelin, Sebastian Samuelsson. Biathletes lost to the leader – 1.39.9. On account of the Swedes, one miss and 13 extra rounds.
COCK-A-DOODLE DOO! 🇬🇧

Tremendous team effort from the @fedfranceski men to crown themselves World Champion in Oberhof! 💪

Watch all competitions live on https://t.co/bk5aBBsVZo and follow on the Official IBU App! pic.twitter.com/NA8dwhgQBx

— BMW IBU World Championships Biathlon (@IBU_WC) February 18, 2023
The Ukrainian team was represented in the race Artem Prima, Dmitry Podruchny, Bogdan Tsymbal and Anton Dudchenko. Ukrainian biathletes took the final 13th place, losing almost six minutes to the leader.
Note that the main anti-hero of the race was the captain of the Ukrainian team Dmitry Pidruchny, who made four misses at one shooting range. In total, the Ukrainians scored six misses and 15 additional rounds.
Results of the men's relay race at the 2023 Biathlon World Cup
1. France (1+9) 1:21:48.8
2. Norway (2+14) +38.8
3. Sweden (1+13) +1:39.9
4. Czech Republic (2+10) +2:04.2
5. Germany (5+8) +3:51.8
6. Switzerland (6+8) +4:08.1

…

13. Ukraine (6+15) +5:51.1
Recall that the women's relay will also take place today. Online broadcast of the race will be available on ISPORT.ua, which will start at 16:30 Kyiv time.