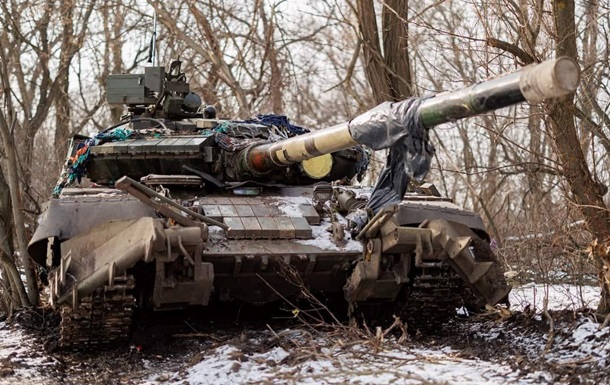 Photo: facebook.com/GeneralStaff.ua
The Ukrainian army has been resisting the enemy for 361 days
The Russian army continues its offensive in five directions and fires at peaceful settlements in Ukraine.
The troops of the Russian Federation continue to focus their main efforts on conducting offensive operations in the Kupyansky, Limansky, Bakhmutsky, Avdeevsky and Shakhtyorsky directions. This was announced on February 19 by the General Staff of the Armed Forces of Ukraine in the morning report.
Over the past day, units of the Defense Forces repelled the attacks of invaders in the areas of 12 settlements: Gryanikovka and Masyutovka, Kharkiv region; Belogorovka, Chervonopopovka and Kremennaya Luhansk region; Vyemka, Fedorovka, Dubovo-Vasilevka, Berkhovka, Bakhmut, Ivanovskoye and Chasov Yar in the Donetsk region.
In the Volynsky, Polessky, Seversky and Slobozhansky directions, the enemy continues to hold certain units in the regions bordering Ukraine, but his offensive groupings have not been detected. During the day, the areas of 23 settlements in the Sumy and Kharkiv regions were subjected to shelling.
In other directions, the enemy continued attacks on peaceful cities and villages from various types of weapons. 13 settlements were under fire in the Kupyansky and Limansky directions, 21 in the Bakhmutsky direction, 16 in the Avdeevsky and Shakhtersky directions, seven in the Zaporizhsky direction, and 28 in the Khersonsky direction.
In just a day on February 18, the Russian army launched four air and 15 missile strikes, most of them against the civilian infrastructure of the Khmelnytsky, Dnepropetrovsk, Donetsk and Kherson regions.
Also, the enemy made more than 50 attacks from multiple launch rocket systems.
"The threat of Russian missile strikes remains high throughout Ukraine," the General Staff stressed.
During the day, Ukrainian aviation inflicted six strikes on the areas of concentration of personnel and military equipment of the occupiers, as well as on the position of the anti-aircraft missile system.
Air defense forces shot down two cruise missiles Caliberand units of missile troops and artillery hit one area of ​​\u200b\u200bconcentration of enemy manpower.
Recall, as of February 18, the Russian Federation lost 142,270 soldiers in Ukraine.

News from Perild.com in Telegram. Subscribe to our channel