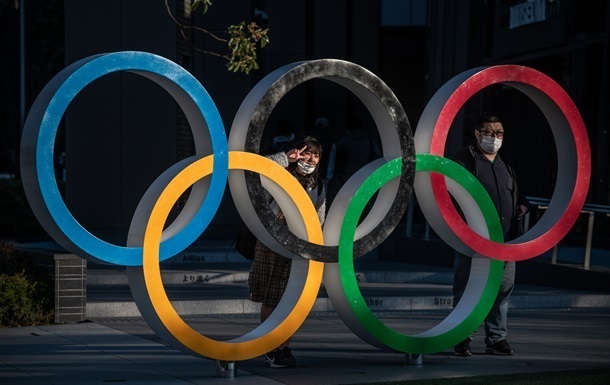 Photo: Getty Images
Dozens of countries are against the participation of Russian athletes in the Olympics
The IOC has no reason to cancel the decision to ban the participation of Russian and Belarusian athletes in the Olympics.
The United States, along with 33 other countries, including Canada and most of Europe, support a ban on Russian and Belarusian athletes from international competition. A joint statement on Monday, February 20, was published by the UK government.
Countries have asked the International Olympic Committee (IOC) to reverse a decision last month to allow Russian and Belarusian athletes to compete in the upcoming Games as "neutral athletes".
"The situation in Ukraine has continued to deteriorate since the IOC banned Russian and Belarusian athletes last year – after their countries violated the Olympic truce – and the IOC has no reason to reverse this decision," the UK government said in a statement.
"There are serious concerns about how realistic it is for Russian and Belarusian athletes to compete on a neutral basis, given that they are directly funded and supported by their states. Until the working model of "neutrality" is detailed, Russian and Belarusian athletes should not be allowed to compete. to competition. Russia and Belarus can pave the way for the full return of their athletes to the international sports community by ending the ongoing war," the statement said.
The statement was signed by the ministers of sports and culture of the USA, Canada, Great Britain, Austria, Belgium, Croatia, Cyprus, Czech Republic, Denmark, Estonia, Finland, France, Germany, Greece, Iceland, Ireland, Italy, Japan, South Korea, Latvia, Liechtenstein, Lithuania , Luxembourg. Netherlands, New Zealand, Norway, Poland, Portugal, Romania, Slovakia, Slovenia, Spain and Sweden.
Earlier, the General Assembly of the NOC of Ukraine supported the boycott of the 2024 Olympics if the Russians were admitted.
In turn, the president of the International Olympic Committee, Thomas Bach, continues to support the aggressor country. Moreover, the IOC can punish Ukrainian athletes if they refuse to compete with Russians and Belarusians.

News from Perild.com in Telegram. Subscribe to our channel