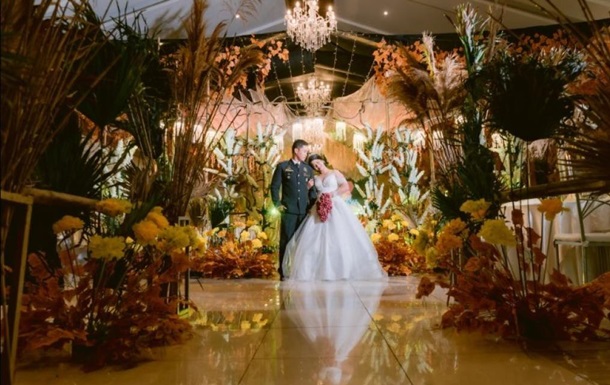 Photo: RR Production
The bride used four kg of onions instead of flowers in her bouquet
Onions have become very expensive in the country, and after the wedding, the bouquet can be used for cooking.
Philippine bride April Lika Biorrey-Nobis used four kilograms of red onions instead of flowers in her wedding bouquet. Mustsharenews writes about it.
She made the decision for practical reasons. Onion prices in the Philippines are 457% higher than the world average – 450 hryvnia per kilogram. This is more expensive than meat and higher than the minimum daily wage in the country.
The bridesmaids also had vegetable bouquets. In addition, the hall and leading ceremonies were decorated with bows.
And after the wedding, the bow was given as a souvenir to each guest. Invited, by the way, was 150 people.
Recall that onions are the most popular vegetable. Earlier we reported the most interesting facts about him.

Facebook bans 'overly sexy' bow

News from Perild.com in Telegram. Subscribe to our channel