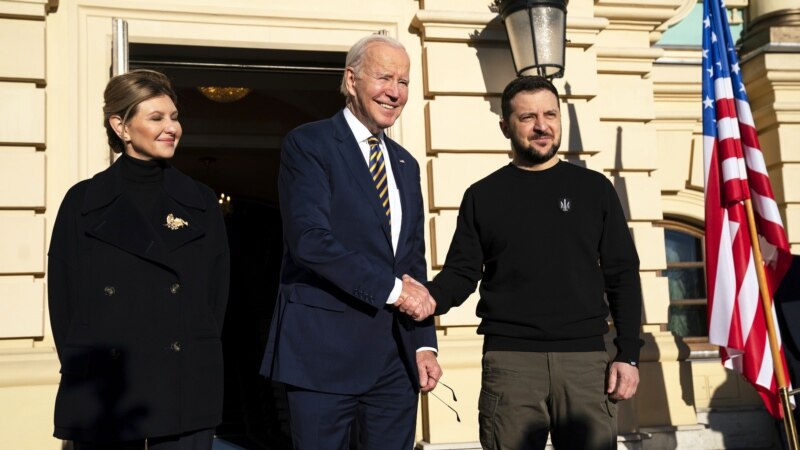 US President Joe Biden's February 21 speech in Warsaw will not be a direct response to Russian President Vladimir Putin's speech today, in which he, among other things, announced Russia's suspension of participation in the strategic nuclear arms limitation treaty. This was stated by Biden's national security adviser Jake Sullivan, according to AFP.
He said Biden would not go into details about the war in Ukraine, but rather paint a broader picture of the confrontation between democracies and authoritarian regimes, including "condemning aggressors who seek to destroy fundamental principles."
Earlier, US officials also reported that Biden's speech would include words addressed to the Russian people.
Speaking of Putin's message, Sullivan called "absurd" the Russian president's accusations against the West of aggression against Russia. "No one attacked Russia," the White House adviser said. According to him, Putin himself chose the war, which can end if the Russian president decides to stop it and withdraw troops.
On the eve of Joe Biden paid an unexpected visit to Kyiv, where he assured the Ukrainian leadership of the support of the United States.
NATO Secretary General Jens Stoltenberg said that the Alliance regretted Moscow's decision to suspend participation in the START Treaty. He also added that Putin's speech was evidence of an escalation on the part of Russia and its readiness to continue the war.
The Russian Foreign Ministry said it had summoned US Ambassador to Moscow Lynn Tracy. In the message of the department it is said that she "made a demarche in connection with the expanding
Washington's involvement in the situation in Ukraine" – we are talking about the supply of weapons and "the transfer of target designations for strikes against Russian military and civilian infrastructure." There is no reaction from the US embassy yet.