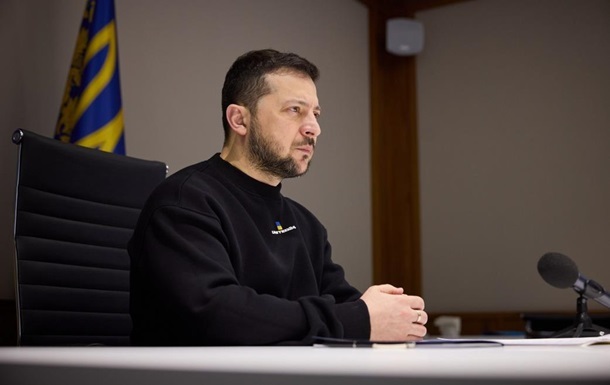 Photo: Press Service of the President of Ukraine
President of Ukraine Volodymyr Zelensky
The head of state said that he had not received any official "peace plan" document from Beijing.
China has not yet handed over any official document on its "peace plan". Ukraine counts on the support of its own "peace formula". This was announced on Tuesday, February 21, by President Volodymyr Zelensky during a joint conference with Italian Prime Minister George Meloni.
He noted that Foreign Minister Dmitry Kuleba had an informal dialogue with his Chinese counterpart. The latter said that China has an idea for a relevant document or resolution.
"It seems to me that our document and our peace formula, which we have proposed and which has already been supported by a large number of states, and we expect that our initiatives will be supported by the UN vote on the 23rd. It seems to me that it is important that there is one position. But, nevertheless, I have not seen any official document," the head of state explained.
According to him, Ukraine is interested in the fact that all European states and the whole world – India, Africa and China – are also involved in ending the war.
Zelensky added that everyone should support the Ukrainian "peace formula".
As previously reported, Wang Yi, head of the office of the Foreign Affairs Commission of the Central Committee of the Communist Party of China, asked the head of EU diplomacy Josep Borrell during an informal conversation in Munich why Beijing should not supply weapons to Moscow, while the EU supplies Kiev.

US not allowed to 'lecture' on arms sales – Chinese Foreign Ministry

News from Perild.com in Telegram. Subscribe to our channel