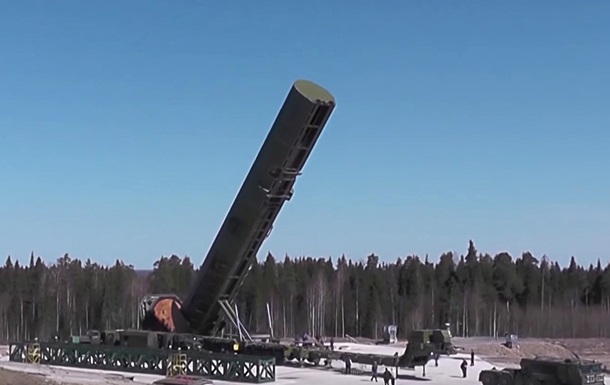 Photo: Press Service of the Ministry of Defense of the Russian Federation
Intercontinental ballistic missile Sarmat
During President Joe Biden's visit to Kyiv on Monday, Russia conducted a test launch of the Sarmat intercontinental ballistic missile.
Russia conducted an unsuccessful launch of the Sarmat intercontinental ballistic missile. The gun was tested on the day of Joe Biden's visit to Ukraine. On Tuesday, February 21, according to CNN.
It is known that the Russian Federation informed the United States in advance about the launch of a missile through deconflict lines. Therefore, as American sources of the agency noted, the United States does not consider the tests as a step towards escalating tensions.
The United States believes that the tests of the rocket, which in the West was nicknamed Satan II and which is capable of carrying several nuclear warheads, were unsuccessful.
"Russia has already carried out successful tests of this missile, and if this were also successful, Vladimir Putin would have emphasized this in his address to the Federal Assembly on Tuesday," the agency's interlocutor said.
The Sarmat missile appeared in service with the Russian Federation to replace the Soviet intercontinental ballistic missiles R-36M2 Voevoda. Its development has been carried out at the Makeev State Rocket Center since 2009.
Recall that the Russian Federation tested a new defensive missile. A missile for missile defense systems was launched on December 2 from a rented Sary-Shagan test site in Kazakhstan.
It was also reported that the Russian Federation may test the new Poseidon super torpedo.