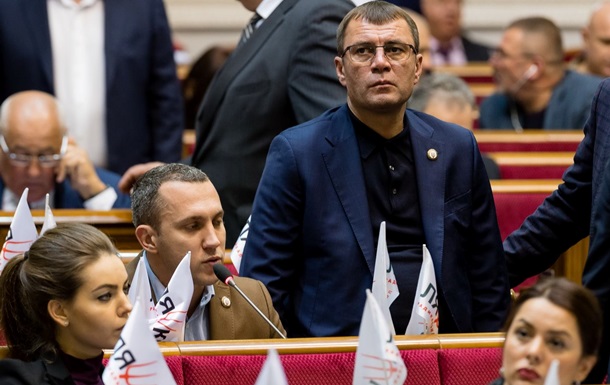 Photo: Sergey Skuratovsky / Facebook
Former People's Deputy Radical Sergei Skuratovsky
The court extended the preventive measure in the form of detention with the alternative of making 40.260 million hryvnia bail.
The Supreme Anti-Corruption Court extended until April 21 the term of detention of the former People's Deputy from Radical Party Sergei Skuratovsky. This was reported by the press service of the Specialized Anti-Corruption Prosecutor's Office.
"On February 21, at the request of the NABU detectives, approved by the SAPO prosecutor, the investigating judge of the VAKS extended the preventive measure in the form of detention with the alternative of making a UAH 40.260 million bail to the head of the Verkhovna Rada committee of the VIII convocation – one of the members of an organized group that unlawfully seized the right to establish an institution for 128 million hryvnia," the statement said.
The term of the measure of restraint is until April 21.
The surname of the ex-deputy is not indicated, but, according to media reports, we are talking about an ex-deputy from Radical Party Sergei Skuratovsky.
According to investigators, in 2019 the head of the committee of the Verkhovna Rada of the eighth convocation, being the actual owner of a number of legal entities, was building a land plot on the outskirts of Kyiv. The construction was carried out for credit funds secured by a multi-apartment housing complex built in the future, land plots and a number of personal guarantees (including the people's choice).
In order to avoid mortgage obligations and to be able to sell the constructed residential real estate, the people's deputy, with the involvement of the head of the department of the Main Investigation Department of the SBU, the head of the ARMA department, the management of the state enterprise Setam, as well as appraisers, organized the illegal alienation of the right to claim a banking institution through the relevant National Agency and state enterprise.
The perpetrators used forged official documents, provided and received unlawful benefits, thanks to which they achieved the redemption of the said property at a reduced cost to a controlled legal entity.


The implementation of this criminal scheme caused more than UAH 112 million in damage to the bank.
Earlier it was reported that the decision was taken to bring deputy Sergei Shakhov to court by force.
People's Deputy Voloshin notified of suspicion of treason

News from Perild.com in Telegram. Subscribe to our channel