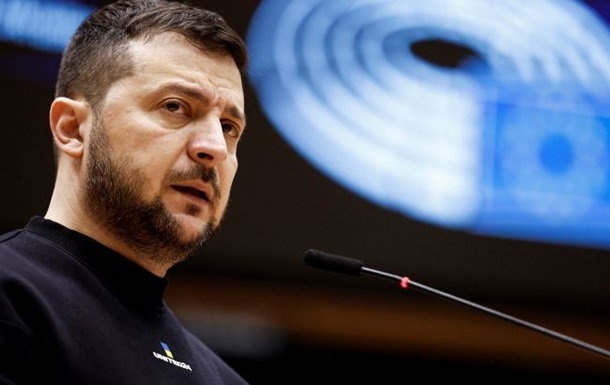 Photo: Video screenshot
President of Ukraine Volodymyr Zelensky
The head of Ukraine believes that now there is no point in negotiations with Putin, who will have to answer for the murders of Ukrainians.
There is currently no possibility of negotiations with the head of the ruling regime of Russia, Vladimir Putin. However, in the future, the head of the Kremlin will have to answer for his crimes. This was stated by the President of Ukraine Volodymyr Zelensky at a press conference February. Year of invincibility on Friday, February 24th.
"(Turkish President Recep – ed.) Erdogan knows my position (on the possibility of organizing negotiations with Putin in Turkey – ed.). I do not accept this," the head of state said.
According to him, he appealed to Erdogan before the start of a full-scale war regarding the fact that the Russian president "was put at the negotiating table."
"Sit at the negotiating table, the risks of a full-scale war cannot be allowed. He (Erdogan – ed.) could not do it then. And not only he, he is powerful. He could not. And now he believes that he can. Now we cannot , this is not the same person (Putin – ed.), there is no one to talk to," Zelensky believes.
At the same time, Russian President Vladimir Putin will have to answer in court, before the law, for crimes against Ukraine, the Ukrainian leader stressed.
"Of course, the main thing is to complete the cause of justice. It's impossible, killing so many people, first of all, the civilian population. And it's impossible to end without an answer, as put forward in some political proposals – let's find a way out of the situation. What does a way out mean? What happened when so many people are killed, this is the leader of the Russian Federation, the leader of a large country, and they must be held accountable," he said.
The President of Ukraine added that the head of the Kremlin "is not a child who can be forgiven for something."
"Then another age comes when you need to answer for a crime. Answer before the law, before the court," Zelensky said.
The President stressed that such a number of killed Ukrainians is a tragedy, and Putin will have to answer for this.
As you know, in the fall of 2022, in his speech at the G20 summit, President Volodymyr Zelensky presented a 10-point peace plan covering a number of issues

News from Perild.com in Telegram. Subscribe to our channel