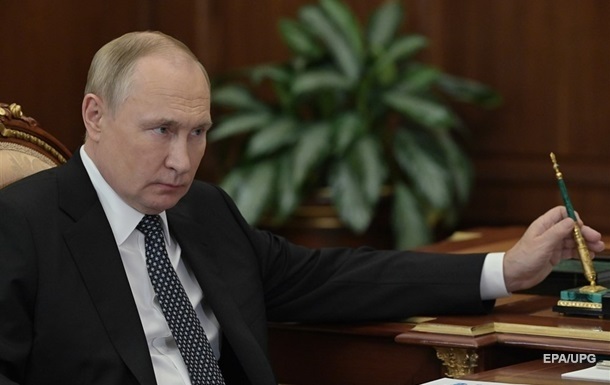 Russian President Vladimir Putin
The head of the ruling regime of the Russian Federation complained to the propaganda media that Western countries are allegedly trying to "dismember" Russia.
Kremlin head Vladimir Putin accused the "collective West" of intending to destroy Russia. He stated this in an interview with the propaganda TV channel "Russia 1" on Sunday, February 26.
"They (Western countries – ed.) have one goal – to destroy the former Soviet Union and its main part – the Russian Federation. Maybe they will accept us into the so-called" family of civilized peoples ", but only separately. Each part separately. If we follow this path, I think that the fate of many peoples in Russia, primarily the Russian people, may change dramatically. There will be Muscovites, Urals, and so on," the Russian president says.
The head of the ruling regime of the Russian Federation assured that these "plans" have documented evidence.
"It was all in the plans, these plans – they are set out on paper. It's just that in the conditions of building relationships we tried not to talk about it. But it's all there, it's all written, everything is written on a piece of paper," he assures.
Recall that on February 21, Putin called Ukraine "enslaved" by the West in a message to the Federal Assembly.
In addition, he threatened to expand the war if Western countries supplied Ukraine with long-range weapons.

News from Perild.com in Telegram. Subscribe to our channel