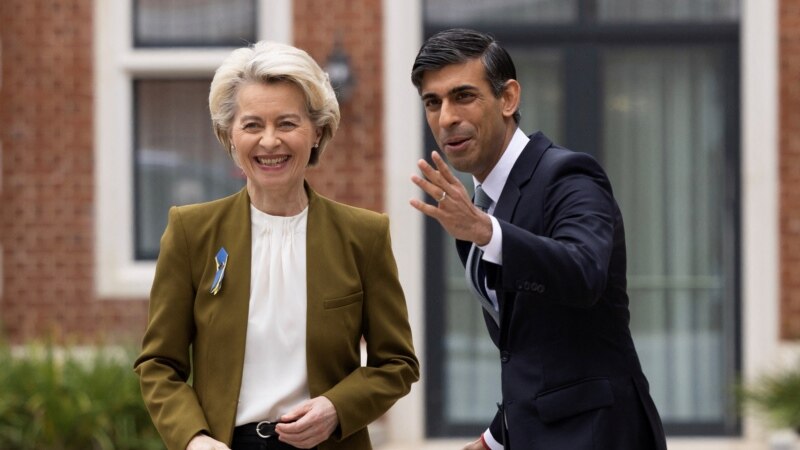 The UK and the European Union have reached an agreement to end their differences over the Northern Ireland Protocol. European Commission President Ursula von der Leyen arrived in Windsor on Monday, where Euronews notes that her meeting with British Prime Minister Rishi Sunak "was the culmination of talks" between the British government and the European Commission.
British Prime Minister Rishi Sunak will have to convince the radical wing of the Conservative Party and the Northern Irish parties of the correctness of the protocol.
The new agreement is expected to remove the barriers that have plagued trade between Northern Ireland (part of the UK) and the rest of the country since it left the EU.
The Protocol on Northern Ireland has become a stumbling block on the path to reconciliation between the EU and the UK after Brexit – the UK's exit from the EU. Officially, the exit of the United Kingdom from the EU took place on the night of January 31 to February 1, 2020. .