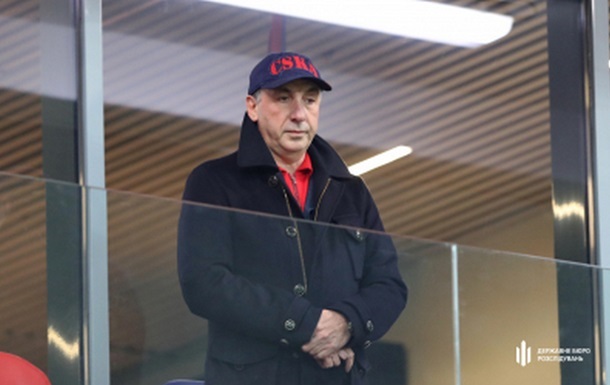 Photo: GBR
Court confiscated shares of sanctioned Yevgeny Giner in PIN Bank
VAKS confiscated the shares of the sanctioned president of the Russian FC CSKA Evgeny Giner Giner in the PIN bank.
The Supreme Anti-Corruption Court decided to confiscate the assets of a Russian entrepreneur in the form of a controlling package of sanctions of one of the Ukrainian banks, the press service of the VAKS reports.
"On February 27, the collegium of courts of the High Anti-Corruption Court satisfied the claim of the Ministry of Justice of Ukraine against a Russian citizen and applied a sanction to the defendant. By a court decision, the defendant's assets – 88.89% of the shares of a Ukrainian bank – were recovered to the state's income.
The report does not reveal the identity of the Russian whose assets were confiscated or the name of the bank. But, according to the Judiciary, the Ministry of Justice filed a lawsuit against a citizen of the Russian Federation, the president of the Russian football club CSKA, Yevgeny Giner. He owned a controlling stake First Investment Bank (PIN Bank).
Earlier it was reported that the SBI officers conducted searches at the members of the board and the supervisory board and at the office of a commercial bank, the beneficial owner of which is Giner.
On November 11, 2022, the Pechersky District Court of Kyiv arrested shares in strategic Ukrainian enterprises and securities, the ultimate owners of which may be persons controlled by officials and deputies of the Russian Federation.
By the decision of the National Security and Defense Council of October 19, 2022, sanctions were applied against Giner for a period of 10 years.

News from Perild.com in Telegram. Subscribe to our channel