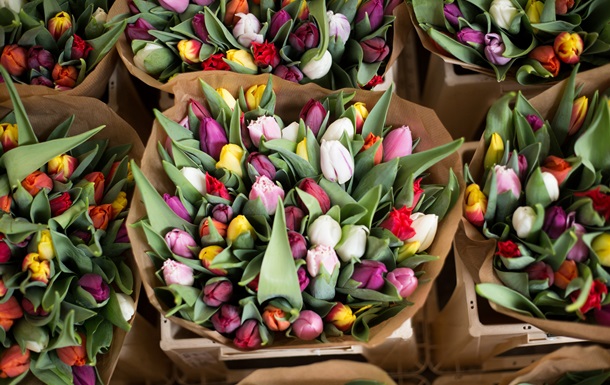 Flower growers in the Netherlands are not against trade with Russia
Many Dutch goods that were previously exported to Russia – from chips and trucks to electronics – are no longer allowed to be sold to Russians due to EU sanctions.
Flowers continue to be delivered to Russia from the Netherlands, and businessmen do not intend to stop doing this. According to the entrepreneurs, "money spent on plants will not go to tanks, besides, flowers make people happier." About this on Tuesday, February 28, writes the publication NU.
"The flowers are not subject to European Union sanctions, and growers and exporters have little moral objection," the article says.
The publication notes that the Netherlands, after the introduction of tough anti-Russian sanctions, stopped sending many goods to the Russian Federation. However, the ban does not apply to flowers.
"Although it is no longer possible to send bushes to this country," the journalists specify.
It is noted that flower growers do not see moral contradictions in such a policy and are ready to sell flowers to Russians.
"Tulips make people happy," Arian Smith, a spokesman for Dutch company Smit Flowers, told NU. According to him, the entire tulip sector of the Netherlands annually sold about 6% of these flowers to Russia, almost all of them by March 8th.
According to the Dutch Association of Flower Wholesalers, Russia has fallen out of the top ten export destinations for this product. And the Dutch statistics agency CBS reported this week that the value of exports of flowers and plants to Russia fell by 19% – to 324 million euros – in 2022.

News from Perild.com in Telegram. Subscribe to our channel