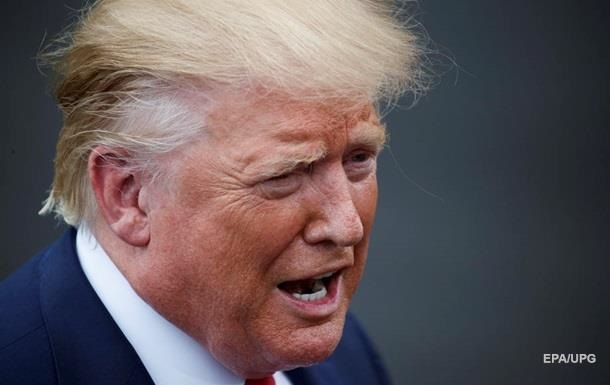 Former US President Donald Trump
The District Court ruled that the current constitutional amendment on presidential immunity could not justify Trump's actions.
The U.S. Department of Justice has allowed former President Donald Trump to be prosecuted for involvement in the storming of the Capitol, reports The Washington Post.
"Communicating with the public on matters of public interest is a traditional function of the president, and the outer perimeter of the president's office includes a large area of ​​such speeches. But this is a traditional function – public communication. This does not include inciting inevitable violence in private life," – according to a statement from representatives of the US Department of Justice.
Two US Capitol police officers, joined by 11 members of the Democratic House of Representatives, are seeking to hold Trump accountable for the physical and psychological injuries they sustained during the riots.
The lawsuit was filed under a law written after the Civil War in response to the Ku Klux Klan, which allows damages when force, threat or intimidation is used to prevent officials from doing their jobs.
Trump claimed that he was protected by immunity because he was the president of the United States and performed his duties. We are talking about January 6, 2021, when the ex-President of the United States called on people to "fight like hell" to prevent Congress from ratifying the election results.
The District Court ruled that the current amendment to the US Constitution could not justify the actions of former President Trump. Speech aimed at inciting imminent illegal action cannot be protected by an amendment to the Constitution. The US Department of Justice noted that they claim that the ex-president incited the assault. The point is that the described behavior of Trump clearly goes beyond the presidential powers.
As you know, on January 6, 2021, thousands of Donald Trump fans broke into the Capitol building, where at that time the results of the US presidential election were being approved. As a result, five people died, including a police officer, and hundreds were prosecuted. The courts have already issued sentences against about 250 participants in the assault.

News from Perild.com in Telegram. Subscribe to our channel
tagsToTranslate