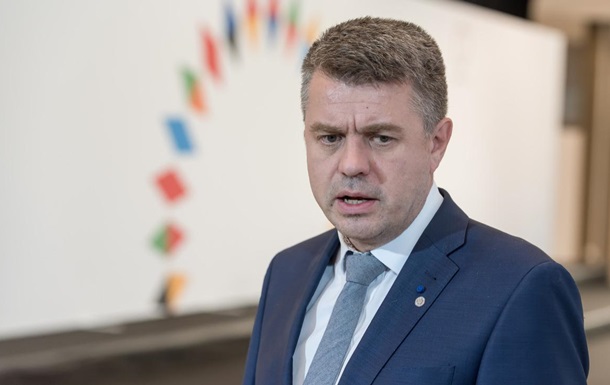 Photo: Global Look Press
Minister of Foreign Affairs of Estonia Urmas Reinsalu
Urmas Reinsalu believes that in fact there are no other alternatives than the entry of the Ukrainian state into the Alliance.
Denial of membership for Ukraine by NATO will create a "grey zone" zone in the middle of Europe. The new aggression of the Kremlin, in this case, will have to be contained by more destructive weapons. This was stated by Estonian Foreign Minister Urmas Reinsalu in an interview with Newsweek.
In the future, perhaps the only guarantee of security for Ukraine from Moscow is membership in the Alliance or the possession of nuclear weapons, the Estonian official emphasizes.
However, he added that since the latter option is "impossible and undesirable," the allies should not deny Ukraine membership in NATO in exchange for a truce with Russia.
"If we say that in practice we do not see Ukraine as a member of NATO after this war, this would mean that we are afraid or predict that Russia will attack again, and then the NATO countries will be involved in a world war, or at least in a war for European continent," the head of the Estonian Foreign Ministry emphasizes.
The minister criticized an alternative to Ukraine's membership in NATO – a security treaty, which, according to The Wall Street Journal, is proposed by the UK, Germany and France.
"What's the point of trying to copy NATO if you make it clear that it's not NATO? It's like semi-NATO. I would be very suspicious of such a copy," he explained.
According to him, if Ukraine remains outside the NATO security zone, this will undermine the country's reconstruction process. After all, she will have to invest resources, first of all, in defense.
Recall, MEP, former Prime Minister of Lithuania Andrius Kubilius said that Ukraine no longer needs any action plan for NATO membership, since it already meets most of the criteria of the Alliance.
In addition, according to Kubilius, Ukraine can receive full membership in the European Union in 2029.

News from Perild.com in Telegram. Subscribe to our channel