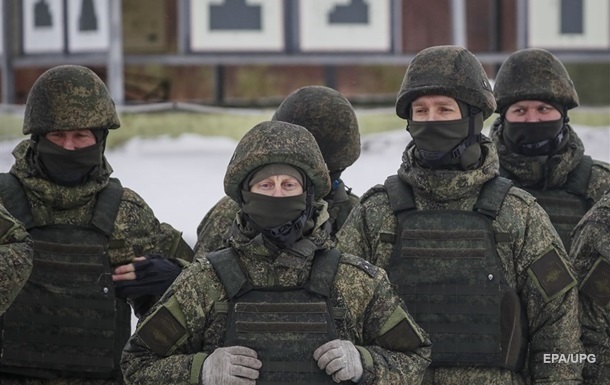 Mobilized Russians in exercises
Russia, due to the lack of ammunition, relies on infantry attacks with less use of artillery.
The latest data from the front in Ukraine indicates an increase in close combat. The reason is that the command of the Russian army continues to insist on an offensive, mainly consisting of infantry and with less artillery. This is reported British Ministry of Defense.
According to British intelligence, at the end of February 2023, Russian mobilized reservists were ordered to storm the Ukrainian concrete stronghold. The only weapons they had were "firearms" and shovels."
A British intelligence report indicates that the "shovels" are probably trench tools used for hand-to-hand combat. One of the Russian reservists claimed that he was not ready for battle "neither physically nor psychologically."
"The lethality of the standard MPL-50 small infantry shovel is especially mythologized in Russia. It has changed little since it was developed in 1869, and its continued use as a weapon underscores the brutal and low-tech combat that has characterized much of the war." , – British intelligence officers explain.
At the same time, according to the latest data, an increase in close combat is recorded on the battlefield.
"This is probably the result of the fact that the Russian command continues to insist on offensive actions, mainly consisting of infantry, with less support from artillery fire, since Russia does not have enough ammunition," the intelligence concluded.
Earlier, the General Staff of the Armed Forces of Ukraine announced that the Russian Federation was losing control over "Cossack battalions". Near Ugledar, the enemy Cossack battalion "Steppe/Tiger" began to ignore interaction with the Russian army.

News from Perild.com in Telegram. Subscribe to our channel