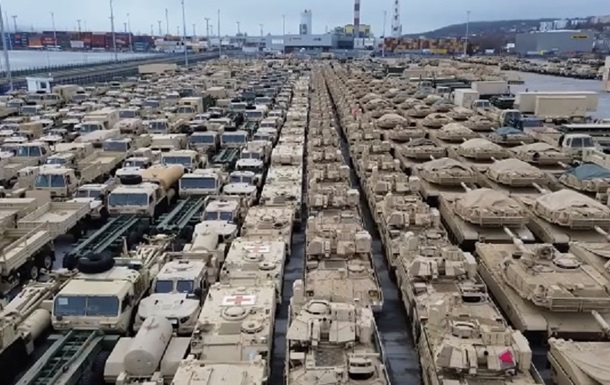 Photo: frame from video
US military equipment in Poland
In the port of Gdynia there are hundreds of units of American military equipment that participated in the exercises.
Hundreds of pieces of American military equipment are located in the Polish port of Gdynia. The corresponding video was published by the public Baltic Securitywhich highlights NATO activity on its eastern flank.
According to the public, this equipment belongs to the 3rd armored brigade of the 1st cavalry division. She is being prepared for redeployment to the US mainland after participating in the AtlanticResolve exercise. Video filmed February 22.
At the same time, a serviceman of the Armed Forces of Ukraine, Kirill Sazonov, said that part of this equipment will be used to strengthen the defense of countries that are members of NATO. And another part – to Ukraine, "as agreed."
"What exactly to Ukraine, when and by what route, of course, is a military secret. But it won't be exactly a month to rust in the warehouse. Everything is needed for yesterday … There will be hysteria and screams in the swamps," Sazonov said.
Earlier, the Pentagon published a new list of aid to Ukraine. This is the 33rd military aid package the US has provided under the Pentagon's "presidential drawdown" system since August 2021.

Zelensky named a priority for Ukraine in terms of weapons

News from Perild.com in Telegram. Subscribe to our channel