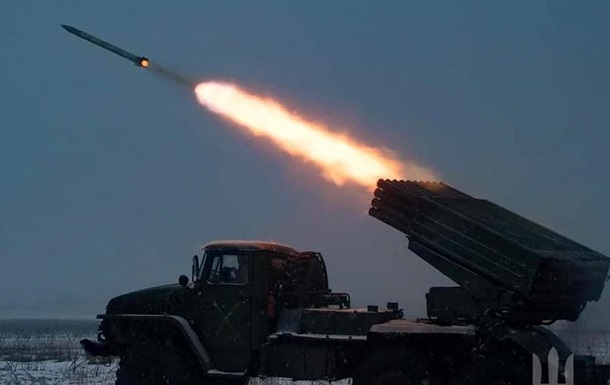 Photo: 58 ompbr them. Yakov Gpzyuk
Ukrainian Armed Forces repulse Russian attacks
The Russian Federation focuses its main efforts on conducting offensive operations in the Kupyansky, Limansky, Bakhmutsky, Avdeevsky and Miner directions.

Over the past day, the Ukrainian military repelled more than 95 Russian attacks in the areas of Belogorovka and Nevsky, Luhansk region and Zheleznyansky, Dubovo-Vasilovka, Orekhovo-Vasilovka, Bakhmut and Ivanovsky, Donetsk region. This was reported by the General Staff of the Armed Forces of Ukraine in the morning report on March 6.
Ukrainian aviation inflicted 12 strikes on the concentration areas of the invaders, and rocket and artillery units hit three command posts, four concentration areas and one enemy air defense position.
It is noted that the Russians launched 27 air and four missile strikes, made more than 70 attacks from multiple launch rocket systems.
On the Volynsky, Polessky, Seversky and Slobozhansky directions, the formation of enemy offensive groupings was not detected. During the day, Russian troops fired mortars and artillery at the settlements of Iskriskovshchina and Volfin in the Sumy region and Budarki, Veterinary, Olkhovatka, Strelka, Krasnoye, Ternovo and Ogurtsovo in the Kharkiv region.
In the Kupyansky and Limansky directions, the Russian Federation carried out artillery shelling of the areas of the settlements of Dvurechnaya, Gryanikovka, Masyutovka and Peschanoe of the Kharkov region; Kuzemovka, Belogorovka, Nevskoe, Krasnopopovka and Serebryanskoye forestry of the Lugansk region and Terny, Disputed and Razdolevka of the Donetsk region.
In the Bakhmut direction, the Russian army does not stop trying to storm Bakhmut and the surrounding settlements. The invaders fired on Zheleznyanskoye, Dubovo-Vasilovka, Orekhovo-Vasilovka, Bakhmut, Ivanovskoye, Bogdanovka, Chasov Yar, Kurdyumovka, Kleschievka, Shirokaya Balka, Ozaryanovka, Druzhba, Grigorievka, Mayorsk and New York of the Donetsk region.
On the Avdiivka and Shakhtyorsk directions, the military of the Russian Federation carried out unsuccessful offensive operations in the direction of the settlements of Krasnogorovka, Kamenka, Severnoye, Pobeda and Maryinka of the Donetsk region. The areas of 21 settlements were subjected to shelling. Among them are Veseloe, Avdeevka, Vodyanoye, Berdichi, Pervomaiskoye, Krasnogorovka and Ugledar.
In the Zaporozhye and Kherson directions, the Russian army is on the defensive, in some areas it is trying to create conditions for going on the offensive. More than 40 settlements were shelled, in particular, Novoselka and Vremovka in the Donetsk region; Zheleznodorozhnoye, Gulyaipole and Kamenskoye in Zaporozhye, as well as Vesele, Berislav, Chernobaevka, Antonovka in the Kherson region and the city of Kherson. There are civilian casualties and damage to civilian infrastructure.
Recall that the Armed Forces of Ukraine are rebuffing the troops of the Russian Federation in five directions.

WSJ told why the Russians "clung" to Bakhmut

News from Perild.com in Telegram. Subscribe to our channel