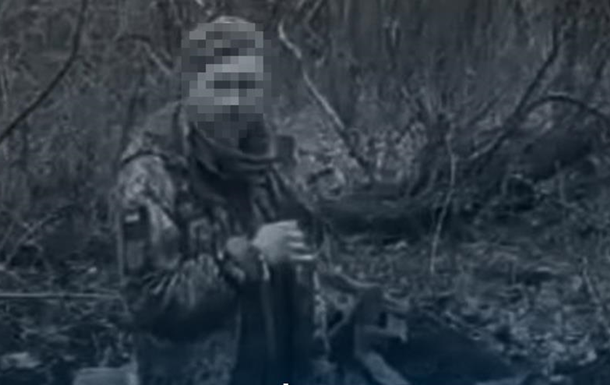 Photo: Screenshot
The Russians shot a Ukrainian prisoner of war
The shooting of the Ukrainian military will be investigated by the SBU. The Foreign Ministry calls on the ICC to also open an investigation.
Ukraine is launching an investigation into the murder by Russians of a captive soldier, who was fired on with a machine gun after his words "Glory to Ukraine." Foreign Minister Dmitry Kuleba called on the Office of the Prosecutor of the International Criminal Court (ICC) to investigate the circumstances of the shooting.
Prosecutor General Andrey Kostin said on Facebook that the Main Investigation Department of the SBU registered a criminal proceeding under an article on violation of the laws and customs of war. Procedural guidance will be exercised by the prosecutors of the Office of the Prosecutor General.
"Even war has laws. There are norms of international law that the criminal Russian regime systematically neglects. But sooner or later, a crime will be punished. All those involved will be held accountable before the law," he stressed.
The Foreign Minister wrote to Twitterthat the video of the execution of a Ukrainian prisoner of war is another proof that this war is a genocide.
"It is imperative that ICC Prosecutor Karin Khan launch an immediate investigation into this heinous war crime within the framework of the International Criminal Court. The perpetrators must be brought to justice," Kuleba stressed.

News from Perild.com in Telegram. Subscribe to our channel