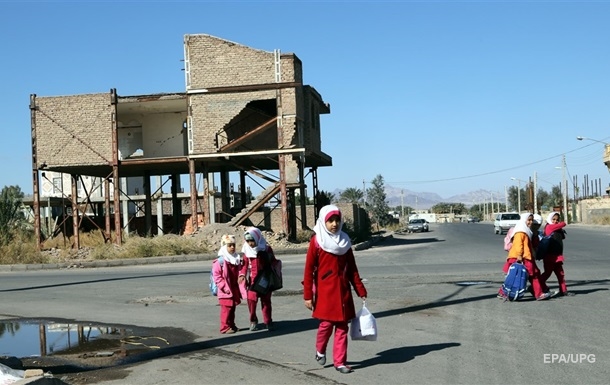 Iranian schoolgirls (file photo)
The incidents have been recorded since November last year. New cases of poisoning of dozens of children were revealed in six provinces.
In a number of provinces of Iran revealed new cases of mass poisoning of schoolgirls. This was reported on March 6 by the Anadolu agency.
It is noted that incidents in Iranian schools have been recorded since November 30, 2022. Over 2,000 schoolgirls were poisoned across the country in about 100 days.
New cases have been identified in the provinces of North Khorasan, Fars, Rezevi Khorasan, Isfahan, Ilam and Khuzestan.
Thus, 46 students of two schools in the city of Bojnurd were hospitalized with symptoms of poisoning – the children complained of nausea, weakness and dizziness. With similar symptoms, 24 schoolgirls in the cities of Shiraz and Servistan of the Fars province got.
Dozens of schoolgirls have been hospitalized with the same symptoms in the city of Eyvan in Elam province, the city of Kashan in Isfahan province, the city of Meshed in Rezevi Khorasan and the city of Ahvaz in Khuzestan province.
It is reported that in six cities of Khuzestan province, cases of poisoning of 700 schoolgirls have been identified so far, 200 of them are under medical supervision.
Recall that last year Iran was overwhelmed by large-scale protests in connection with the death of 22-year-old Mahsa Amini.
The girl was detained on September 13 by the vice police for "wrong wearing the hijab" and died on September 16. In response, residents of dozens of Iranian cities took to the streets.
Over 10,000 people were detained in the course of actions that have been going on in the country for months. According to human rights activists, 481 people died.

Women in Iran cut their hair and burn their hijabs

News from Perild.com in Telegram. Subscribe to our channel