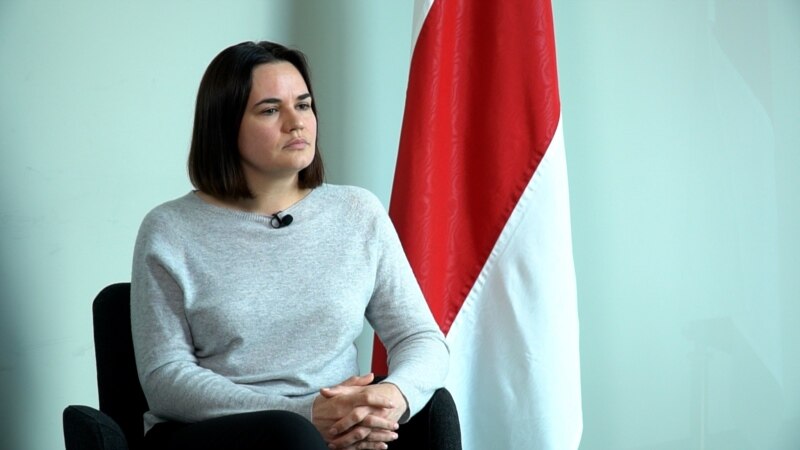 A court in Minsk sentenced in absentia one of the leaders of the Belarusian opposition, a former candidate for the presidency of Belarus, Svetlana Tikhanovskaya, to 15 years in prison in the case of the opposition Coordinating Council. She was also fined $11.7 thousand.
In the same case, former Minister of Culture Pavel Latushko was sentenced to 18 years in prison, and three other defendants – Maria Moroz, Olga Kovalkova and Sergei Dylevsky – were sentenced to 12 years in prison. They, like Tikhanovskaya, are outside of Belarus.
The court found all of them guilty of plotting to seize power, creating an extremist formation, calling for the seizure of power and inciting social hatred.
Earlier, the state prosecutor demanded 19 years in prison for Tikhanovskaya and Latushka, and 12 for the rest.
The Coordinating Council was created in August 2020 amid mass protests against the regime of Alexander Lukashenko after the presidential elections.
In the elections held in August 2020, the Central Election Commission of Belarus recognized Alexander Lukashenko as the winner. Independent observers reported numerous violations and stuffing during the elections. Many opponents of Lukashenka believe that it was Svetlana Tikhanovskaya who actually won, but the election results were falsified.
Following the elections, mass protests took place in Belarus, which were crushed by the Lukashenka regime with unprecedented brutality. According to the Ministry of Internal Affairs of Belarus, from August to November 2020, more than 13 thousand people were detained. According to the report of the UN High Commissioner for Human Rights, facts of torture and rape of detainees, and the use of various forms of violence have been confirmed.
In 2021, opposition leader Sergei Tikhanovsky, who planned to run for president, was sentenced to 18 years in prison on charges of organizing riots and inciting hatred. His wife Svetlana Tikhanovskaya participated in the elections.
Another unregistered candidate for the presidency of Belarus, Viktar Babaryka, was previously appointed 14 years old, the head of his campaign headquarters, Maria Kolesnikova, was 11 years old. They are serving time in prisons.
Under pressure from law enforcement agencies, many Belarusian oppositionists were forced to leave Belarus.