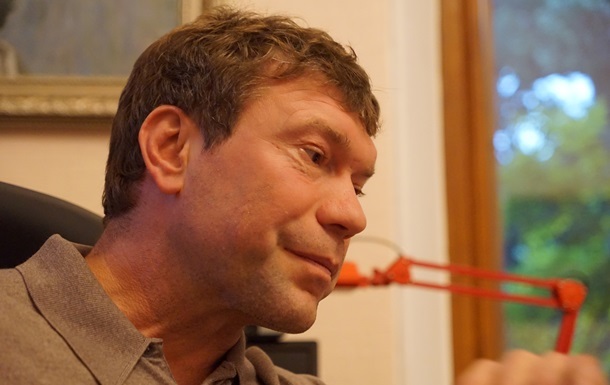 Photo: facebook.com/graty.me
The verdict to Tsarev entered into force. He was sentenced to 12 years in absentia
The decision of the appellate court means that the conviction of Oleg Tsarev has come into force.
The Kiev Court of Appeal upheld the verdict of the court of first instance against the former People's Deputy of Ukraine Oleg Tsarev – 12 years in prison. On Monday, March 6, the press service of the court reports.
It is known that in May last year, the Shevchenkovsky District Court of Kyiv found Oleg Tsarev guilty of encroaching on the territorial integrity of Ukraine and attempting to overthrow the constitutional order by force. The former People's Deputy is charged with a number of episodes dating back to April-May 2014, when he publicly called for the overthrow of the legitimate authorities in Ukraine and the revision of Ukrainian borders.
"The panel of judges of the Kyiv Court of Appeal considered the appeal filed by Tsarev's lawyer and decided to leave it unsatisfied. The verdict of the court of first instance remained unchanged," the statement said.
In September 2022, Tsarev received a new criminal case for trying to "reach Kyiv" with the invaders. According to the investigation, on February 24, 2022, he crossed the border of Ukraine and arrived in the temporarily occupied territory of the Kyiv region to help the Russian Federation establish an occupation regime there.
Recall that Tsarev, accused of treason, in the Kyiv region during the occupation under the cameras of Russian propagandists handed out "humanitarian aid".
Earlier, Oleg Tsarev, who openly supported the Russian invasion, admitted that the plan to take over Ukraine had failed.

News from Perild.com in Telegram. Subscribe to our channel