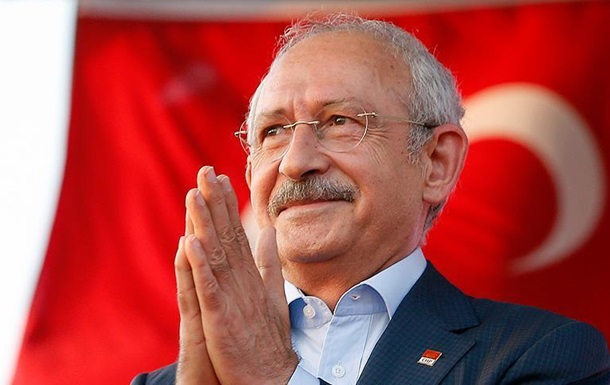 Photo: aa.com.tr
Turkish opposition nominates single candidate against Erdogan in presidential elections
The upcoming elections are expected to be the most difficult for the incumbent in his 20-year reign.
Turkey's six opposition parties have reached an agreement to nominate a single candidate for the presidency. They will be 74-year-old economist, leader of the Republican People's Party (CHP) Kemal Kılıçdaroğlu. About this on Monday, March 6, writes Reuters.
"Our only goal is to lead the country to days of prosperity, peace and joy," he said at a campaign rally in Ankara.
Kılıçdaroğlu's nomination was expected, but nearly fell apart when one of the members of the opposition alliance, the Good Party (İYİ), unexpectedly opposed his candidacy on Friday. After three days of consultations, İYİ returned to the six-party alliance in exchange for vice-presidential positions for the mayors of Istanbul and Ankara in the event of Kılıçdaroğlu's victory.
It is expected that the upcoming elections, which will be held in Turkey in May, will be the most difficult for the incumbent during his 20-year rule. They come amid economic turmoil and criticism of the government's response to devastating earthquakes.
In Estonia, the Reform Party, led by Prime Minister Kaja Kallas, won the parliamentary elections.
Recall that the next presidential election in the United States is scheduled for November 5, 2024. Incumbent President Joe Biden has said he's going to race but has yet to make an official nomination.

News from Perild.com in Telegram. Subscribe to our channel