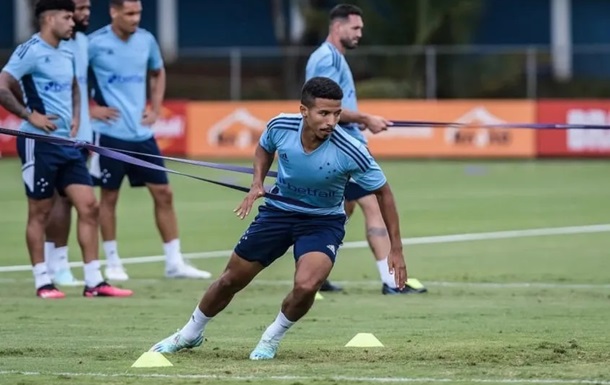 Photo: FC Cruzeiro
Cipriano never became the main player in Cruzeiro
The Brazilian defender so wanted to return to his homeland, but in the end he failed to gain a foothold in the club.
The epic with Shakhtar defender Marquinhos Cipriano continues. Recall that in the summer, the 24-year-old left-back of Shakhtar took advantage of the FIFA right and, having suspended the contract with Shakhtar, went home. And this despite the fact that, according to the leadership of the Donetsk team, they had an offer to transfer the Brazilian to one of the European clubs.
However, things did not work out for the footballer at home. Cruzeiro, who poached the player, failed to unlock Cipriano's potential. As a result, they did not need a defender.
According to Yahoo Sports, Cruzeiro wants to prematurely end cooperation with Cipriano in the coming days, as a result of which he will return to Shakhtar.
However, the Brazilian does not intend to return to warring Ukraine, and therefore will add a new headache for the Pitmen to find a new club for him.
The full-back is expected to go on another loan to one of the Brazilian clubs, for which the transfer window is open until April 4.

News from Perild.com in Telegram. Subscribe to our channel